Kirigalpoththa and Thotupala Trails are lesser known among the visitors of Horton Plains. Yet I might argue the best view is from Kirigapoththa Summit (compared to the World's End)
Kirigalpoththa(2392 m) is the 2nd Highest peak and Thotupala (2361 m) is the 3rd highest peak. You have the chance to cross off two mountains from your bucket list. Since the Piduruthalagala the highest peak of SL is restricted for hiking.
This report contains my log as well as additional information.
Getting There
There are mainly two routes to reach Horton Plains.
1. Via Pattipola
2. Via Ohiya
I took the route via Ohiya since I haven't gone through that road. It was convenient for me to take the Badulla Night Mail as usual. It arrived at Ohiya station at 4.45 AM.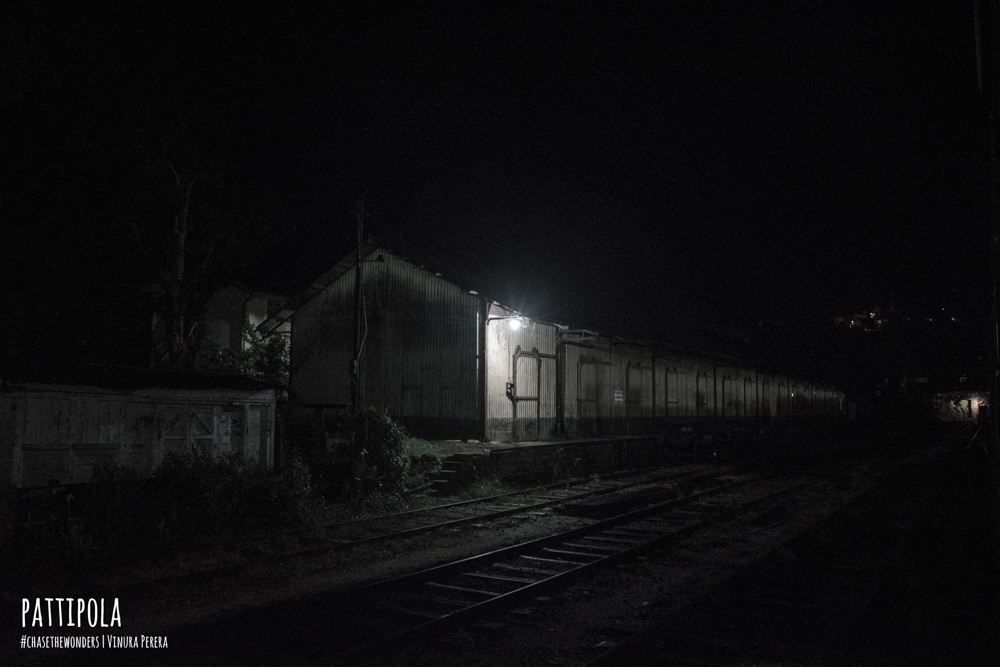 Meals
It was the business as usual. If you have read my guide to devil's staircase, You might remember Mr Gamini. So I called Mr Gamini(0574914226) previous day and asked him to arrange a tuk-tuk and breakfast + lunch for us. The Meal for the Day was POL ROTTI.
If you are planning to pack your own meals, PLEASE USE CARDBOARD Box or PAPR Bag.
The road to Horton Plains from Ohiya.
Last time I had the privilege to walk this route up to the starting point of Devil's Staircase. Yet this time we decided to take a tuk-tuk since there was more to walk from Horton Plains. The route was magical. The cold breeze touching my skin gave me goosebumps. The sceneries along the road made me stop the tuk-tuk and enjoy the surrounding for a while.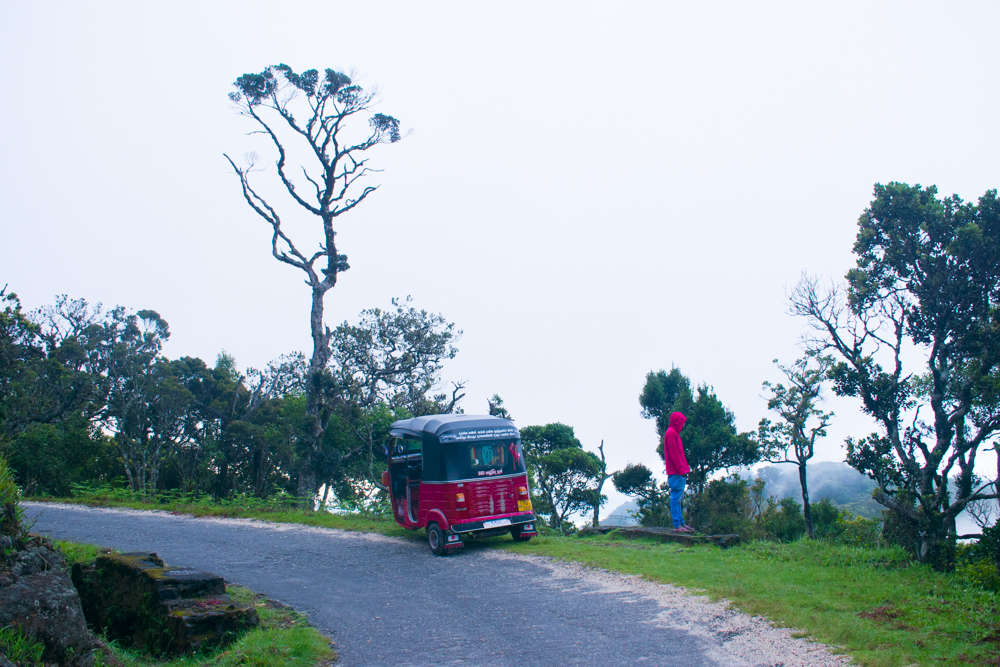 Horton Plains
There are few important details to be mentioned.
1. Polythene is strictly prohibited inside Horton Plains
2. You will be checked for polythene. The officials will take polythene bags and replace those with paper bags.
3. Lighting fire is strictly prohibited. The cigarettes & alcohol are not allowed inside.
4. The weather can change rapidly from sunny skies to mist and rain. So be prepared.
5. Kirigalpoththa trail is through a thick forest, So better wear a trouser to avoid scratches
6. Take a refillable water bottle (2L). Avoid using throwable waterbottles.
7. It can get cold and you might experience strong winds on top.
8. There is a canteen at Horton Plains. You can buy food from there as well.
Kirigalpoththa Trail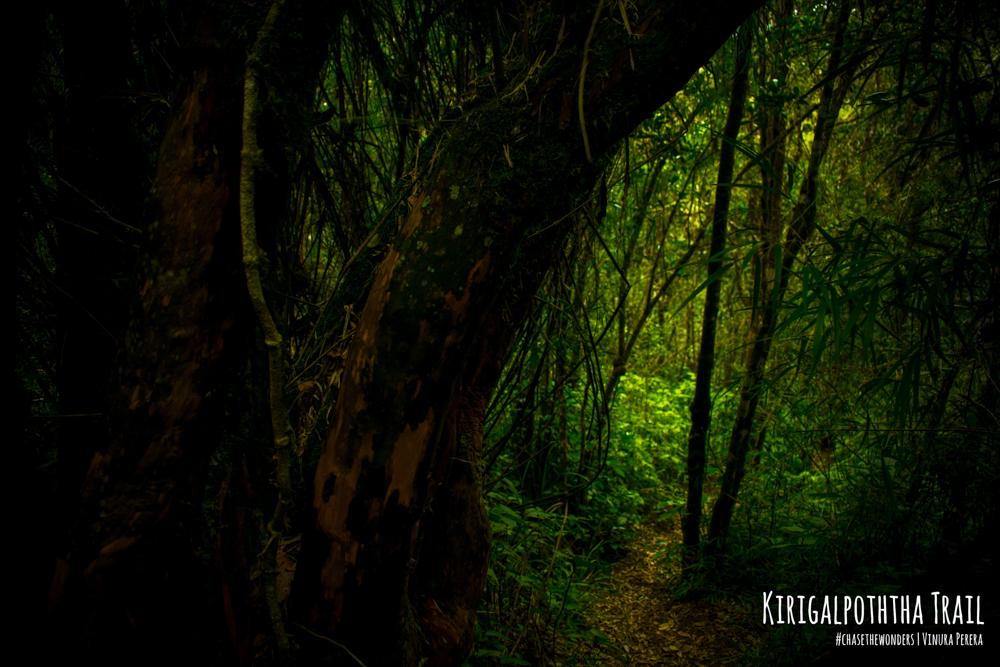 Kirigalpoththa Trail is 5.6 Km with an altitude gain of 250 m. Therefore plan your journey accordingly. You can find Lakdasun trail guide for Kirigalpoththa trail from here.
A lot of people doesn't go on Kirigalpoththa Trail. I found myself only with my travel buddy Haaziq after entering the trail. It felt really good.
I closed my eyes and listened to nature. I heard chirping sounds of birds, murmuring of water paths and the sound of wind in the trees and rustling of leaves. It was relaxing.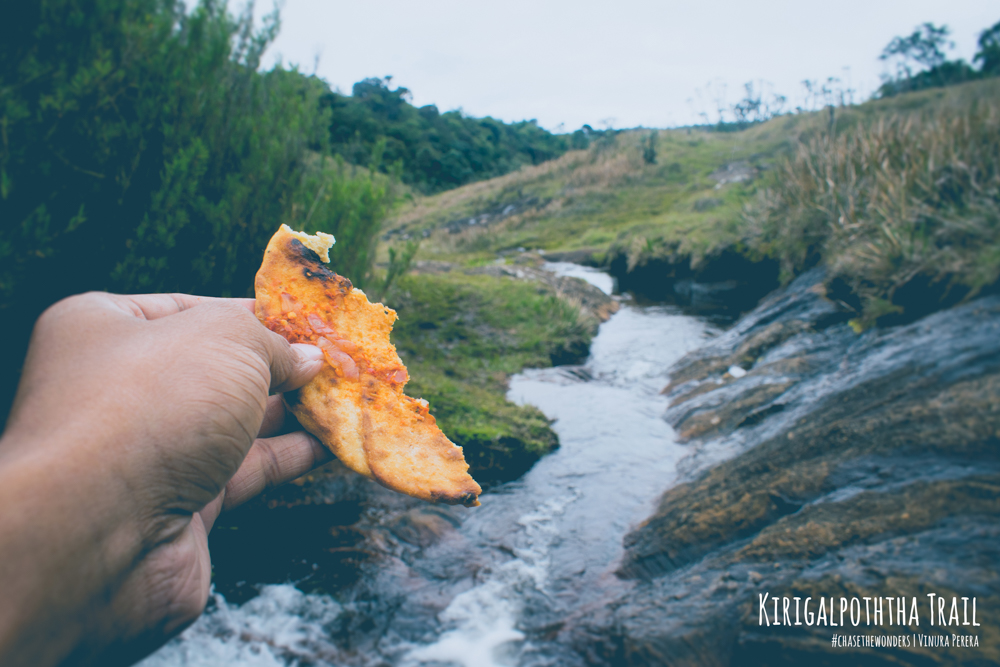 The trail goes through different segments. Plains, through the forest and across streams. You will face muddy patches, water paths, the ground looks like ground but water underneath and so on. Keep an open eye on the track to find footprints left by animals. It will help you to be more present with nature than with your selfie camera.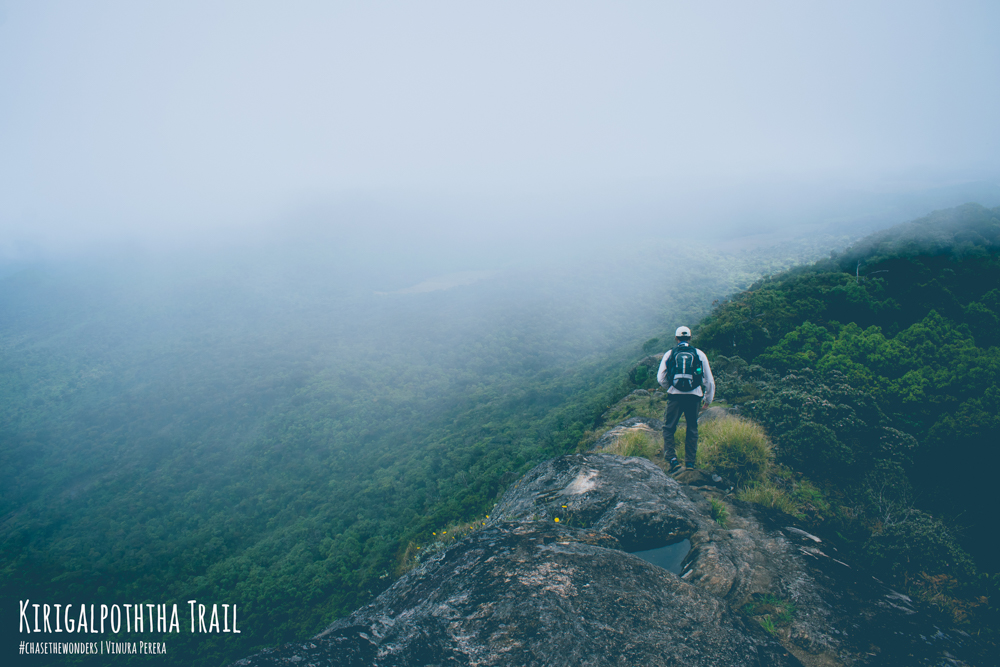 Be a little bit careful when you climb the last part of the trail. You will be lucky to be alive if you fall to your right-hand side.
The view from the top is better than world's end for two reasons.
1. 360-degree view
2. Simply It will be you and your friends.
You will be able to spot windmills at Ambewela and some parts of Nuwara Eliya. The view is indeed magnificent. You might get to see how the weather changes if It's a rainy day. The sight of mist covering the entire area is a sight to see.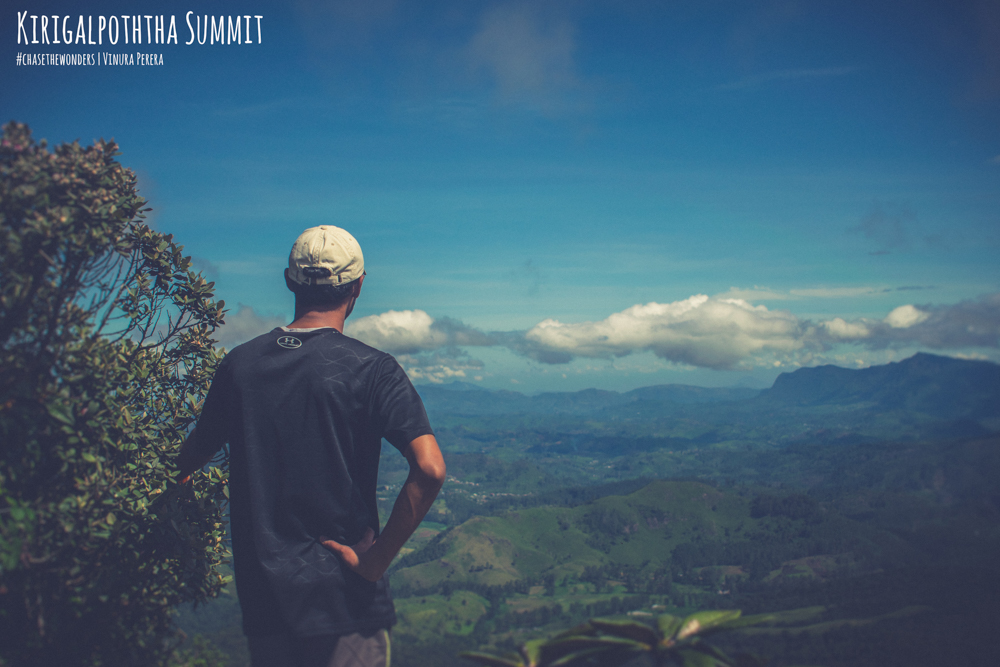 You will have to come back from the same route. Yet you will notice little things that you missed at the first run.
Thotupala Kanda Trail.
This trail is easier to hike. The trail is 2kms long with an altitude gain of 200m. The trail will take from 40 mins to an hour to reach the top. You can find Lakdasun trail guide for Thotupala trail from here.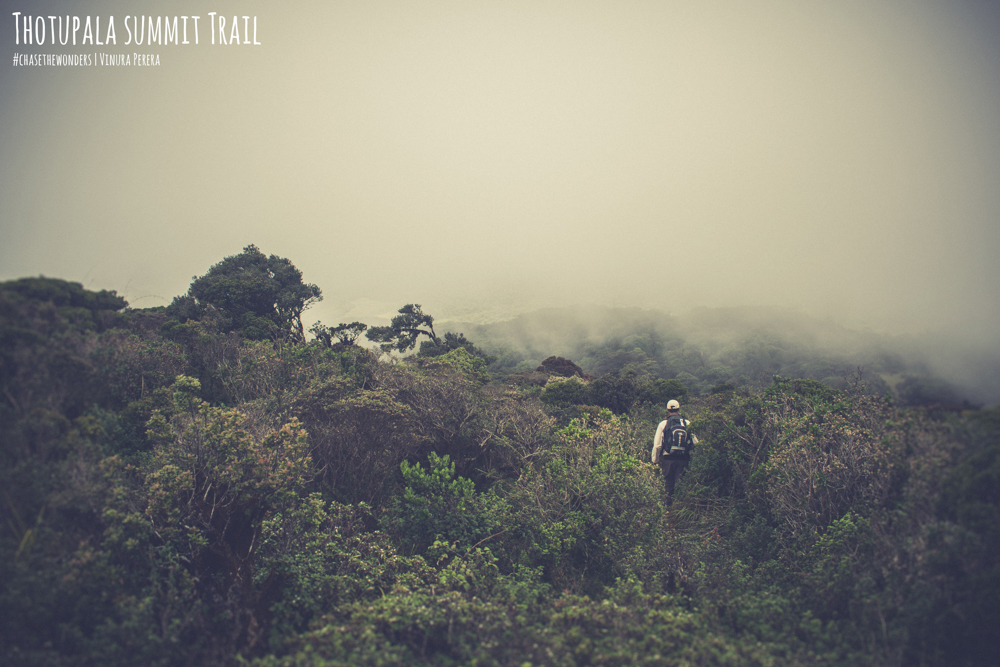 It is important to carry a rain cover. You won't be able to find much of a natural cover if it rains.
The summit gives 180-degree view according to the rangers at Horton Plains. It shows the area of Pattipola including railways.
Yet for my luck, it was covered in mist :/.
The road from Horton Plains to Pattipola
I had the idea of walking this road. Simply because I wanted to do a 22km + hike for the day. It was the only motivation. Yet what I saw, what I experienced was something that I never imagined. The road was heavenly beautiful. It felt like a countryside road in England mixed with NewZeland vibes.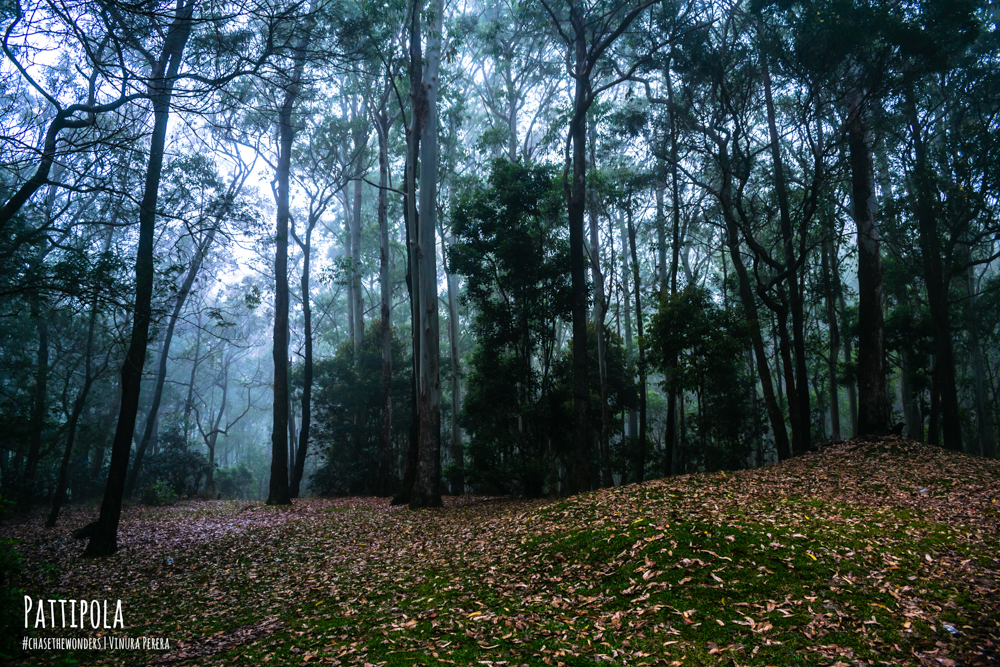 I don't know words to explain what I felt. The pictures here will give you an idea. Yet you will have to experience the coldness, the mist, the goosebumps, the sound of wind and murmurs of nearby streams by yourself.
I saw vehicles passing me without admiring the beauty that's around it. I came to a realization at that moment
"We search for beauty yet we missed the most beautiful things. It happens simply because of our unwillingness to do the hard work. We say we want to be free but we made our own boundaries. It limits us from seeing the beauty"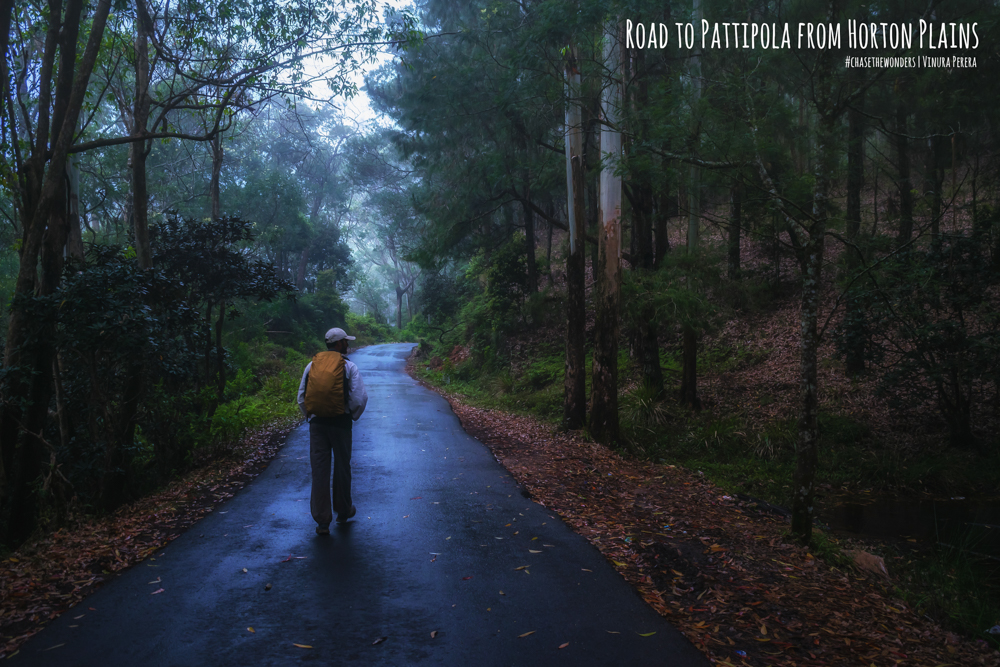 Here is the link to the full album.
Please be kind enough to follow me on Instagram and Facebook which would encourage me to make more articles, albums and videos for you guys <3.