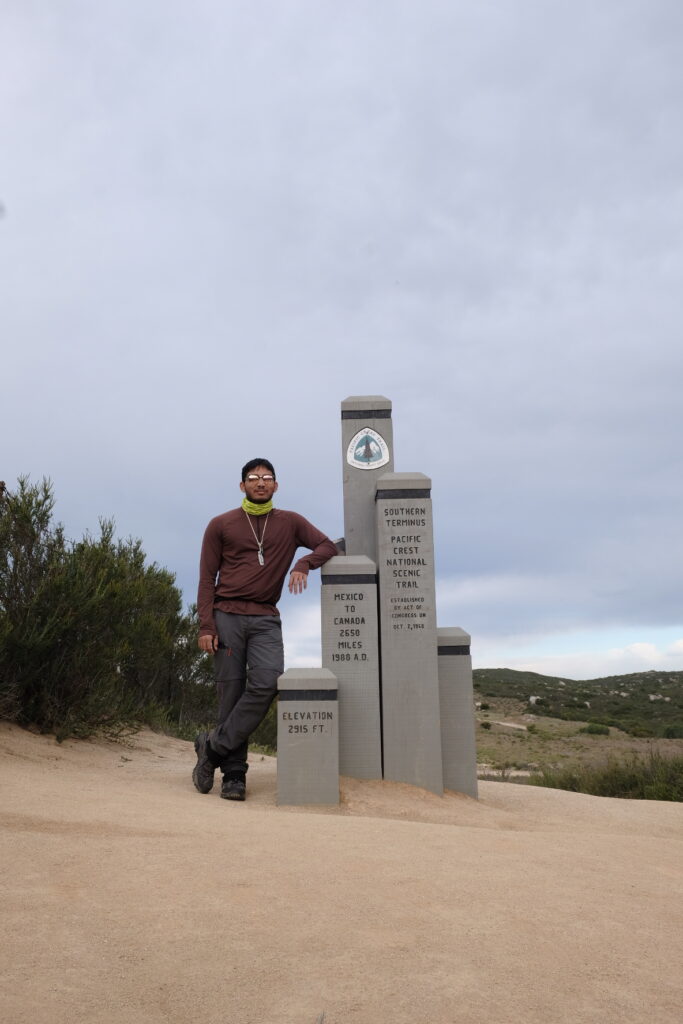 Day started at scout and frodos. I was lucky enough to add Sinhala version of don't close the toilet door at 😂 Scout and Frodo (Triple double crowners) (Apparently in America people don't close the toilet door after they are done).
Fast forward to morning, I was at the southern terminus of PCT. It felt unreal. Standing up on the monument and jumping like a kid.
Miles came easy. (Well I am trying to adapt miles for the hike instead o asf KMs). People were super nice.
I cruised thru the trail until,
You know that you should do something but it's boring. Then ends up in a unnecessary situation.Well that happened to me.I did know that I should take electrolytes.But those packets were in the middle of the pack(my packing error). So I walked like nothing is wrong. So my legs got cramped after 10kms(8miles I guess).Then I had to slow down. Slowdown alot! I planned 25 km today. But I could only do 19km.
Well that's thru hiking. You learn you move forward I guess. Anyway I met alot of wonderful people today. It was nice. Day ended with a round table of hiker's stories and sunset. See you tomorrow ❤️