Have you ever had a feeling, a calling to run away from "Life" and re-live the nature, well this was one of those sudden getaways from reality? And I was privileged to have 5 friends Kuma,Chathu,Naveendra,Chami and Yasith to join with me in venture to Bambarakanda Falls<3.
Transport
There are 2 ways that you can reach this place either by bus or private vehicle. In this venture, I went there on private bus 99 Badulla – Colombo and came back on AC bus which cost around 700 for both rides up and down. It took 6 hours to get there since we had lunch on our way to there. Normally it takes around 4 hours from Colombo to Bambarakanda Falls.
The Place
My team spent our night on "Bambarakanda Eco Rest" which located near Bambarakanda falls. It cost us 2500 rupees for a one night stay including all the meals(Full Board). I highly recommend this place to anyone since it actually provides better service and also flexible with our needs. I should mention the owner of the place , She is a friendly person and she will help you out with the route to visit all the falls around the area.
Road with Landscapes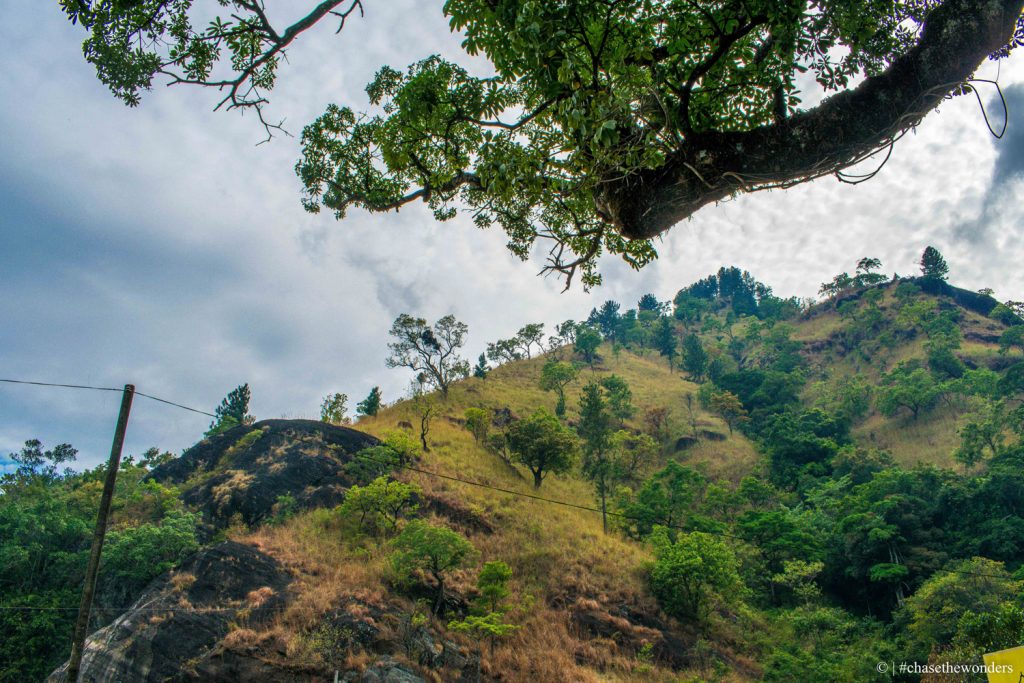 From the junction to Resort , the road is well constructed and you can either walk or use a Tuk. I went this 4 km uphill journey with my team in order capture the nature. I recommend you all, walk the path and enjoy the nature. But it's kind of a tiring walk in the other hand.
First Glimpse
Bambarakanda Ella
From the distance, you can see the way she falls down from the top. It was a magnificent site, even though we went during the dry period it was beautiful.(Featured Photo)
The Hike
This journey was filled with hills to climb , bridges to cross, water paths to trek and tea plantations to walk through.
Our Journey started through entering small pathway that leads to the bottom of Bambarakanda.  Then we deviated from that path entered to amazing pine forest which was slippery and fun to trek. Then it was the point with a bend where you can capture some breathtaking landscapes (see below).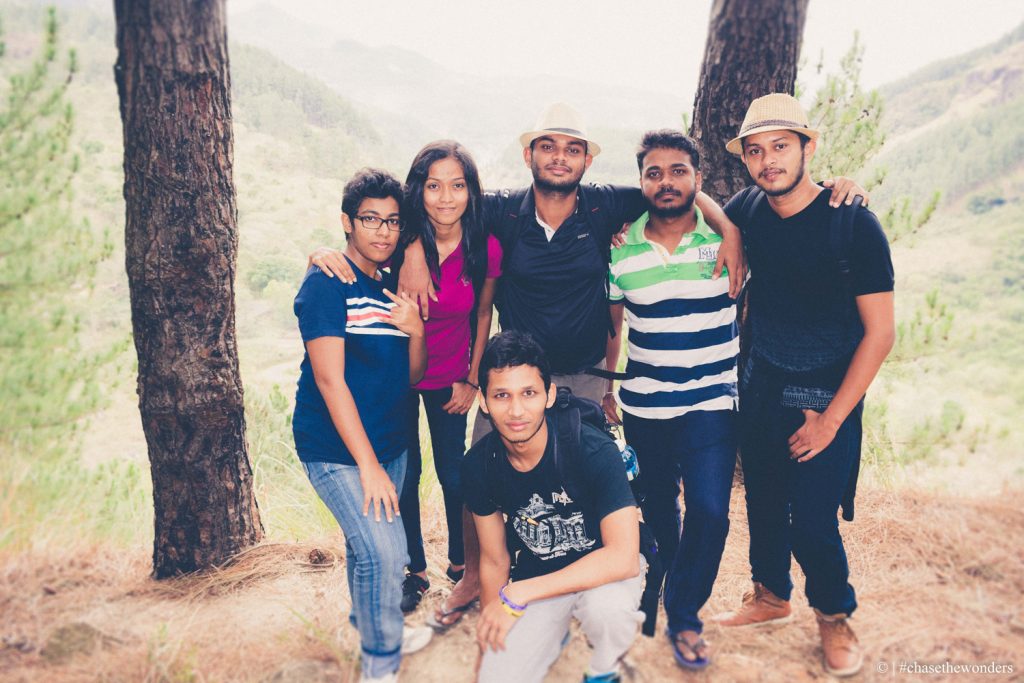 After passing pine forest, we entered into a whole new world with filled with breeze that sizzles your body and refreshes your mind and questions yourself that weather places like this exist ?. Walking through the plains like in Lord of The Rings made me think that we are a small company of 5 searching for hidden treasure in nature.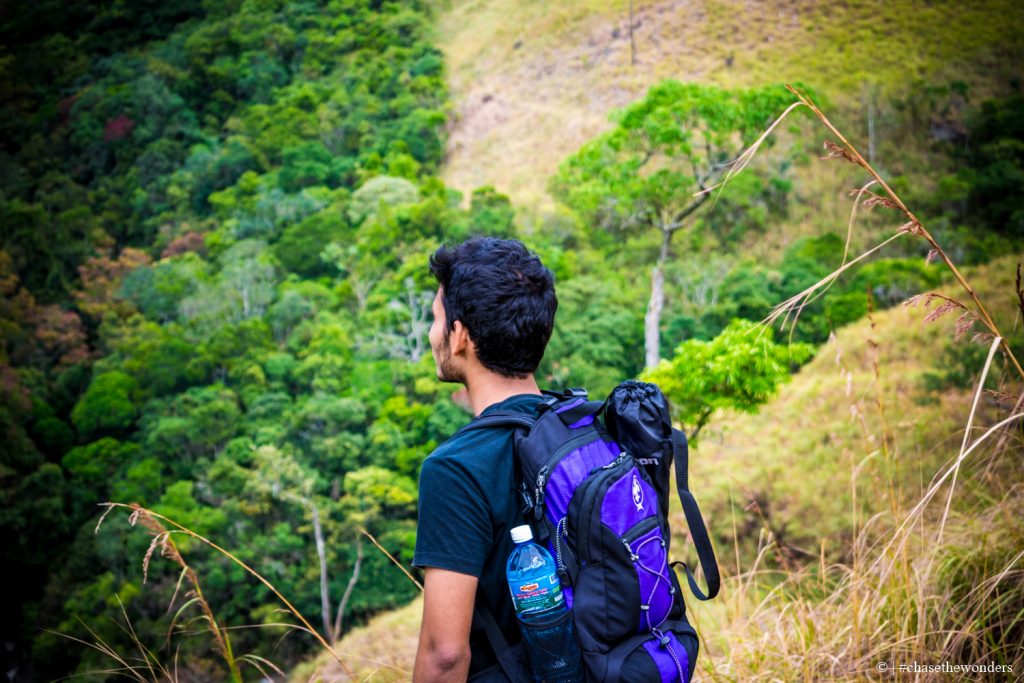 Lanka Ella
Enjoying the beauty of mother nature, we found our way to Lanka Ella, which was magnificent in her looks. She maybe not mighty as Bambarakanda Ella but it was a sight worth seeing.
The Baths
We had refreshing two baths from Bambara Kanda Ella from both up and down basins. I recommend having a bath from Bambarakanda Ella in late afternoon since then it is not crowded.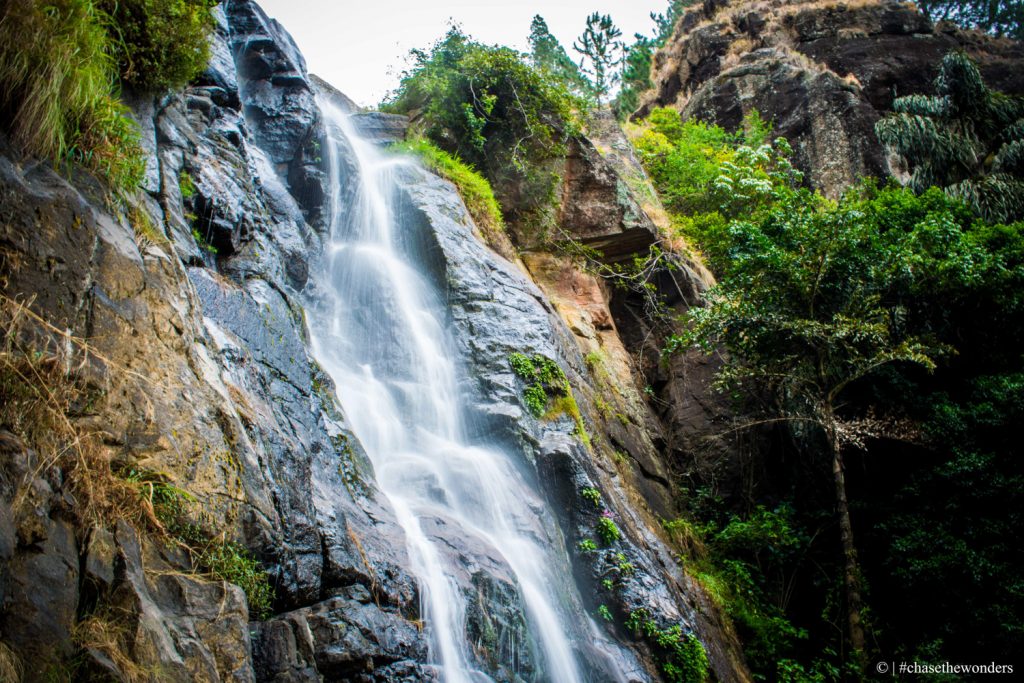 On the way back from Lanka Ella we climb to the top of BambaraKanda Ella. The vantage point from above is breathtaking. And I could spend hours and hours without getting bored.
We had a nice cool bath from the basin on the top of Bambarakanda fall during day time and only we were there.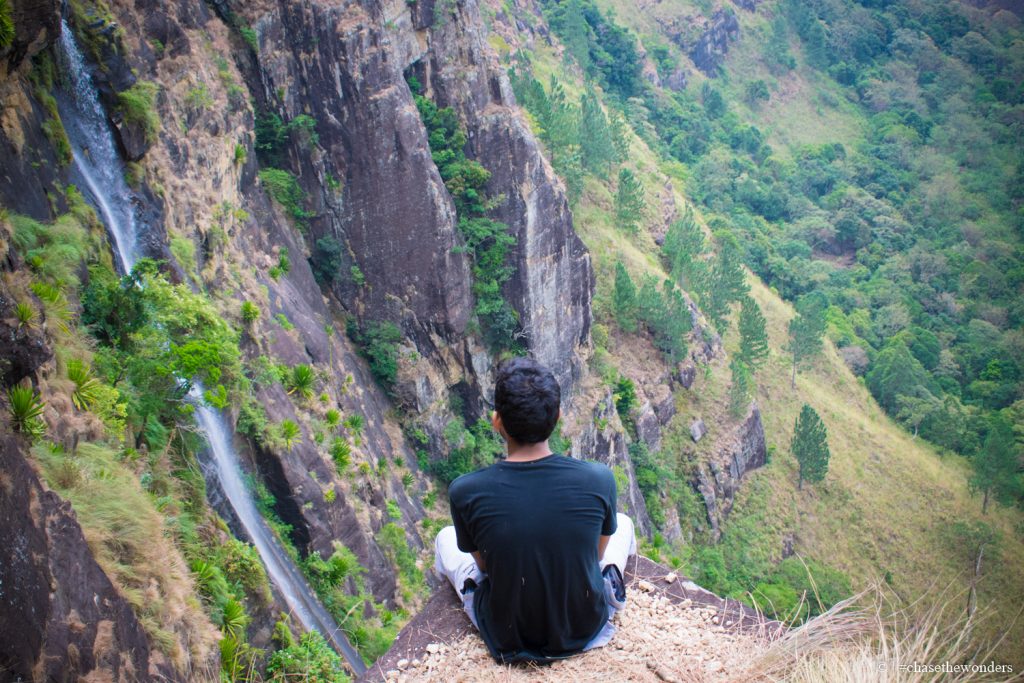 Special Thanks to Lakdasun site for helping to find out this place, it has a full report about everything you wanna know about if you are going on this trip.
For more photos, Please check out the album.