For a long time, I wanted to surf but a chance for that never pop up even though Sri Lanka is surrounded by Beaches. So I decided to make my own chance go there with one of my best friends, Lakindu.
Transportation to the place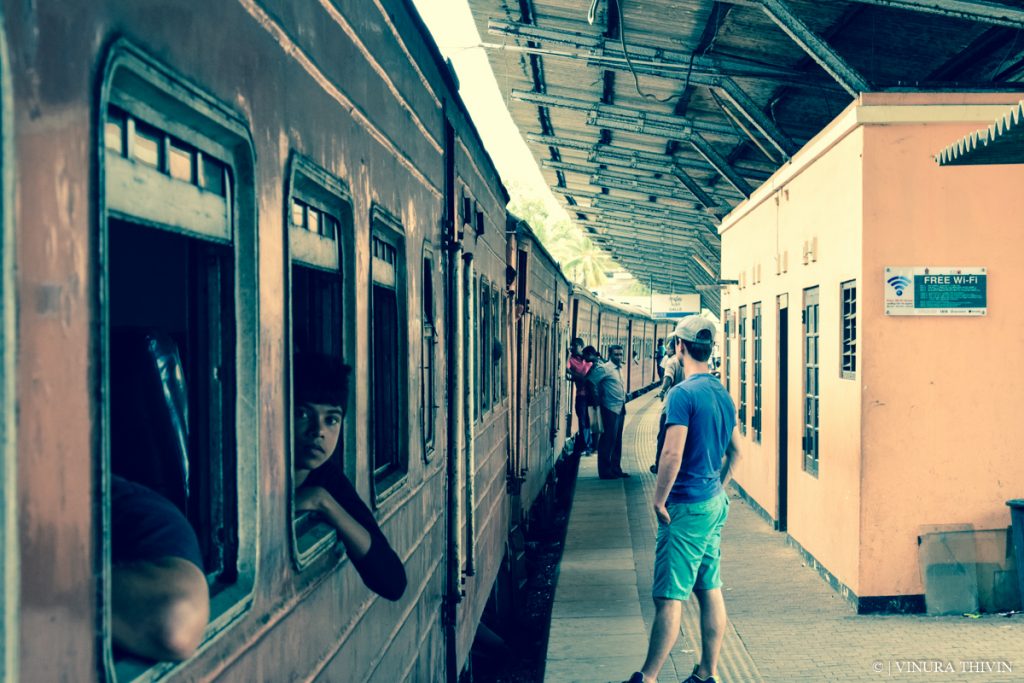 There are 3 ways that you can reach this place. I went there through the train and came back by bus. It cost me around 500 rupees. 1st Train leaves Colombo around 6.55 AM and arrive at Weligama Station around 10.30 AM but expect train delays. I recommend using the train because it stops at Weligama station and The beach is within 1km which is walking distance and you can use your phone GPS to reach there. And also if you are a foreigner, you can enjoy more on the train and also can take some good photos on the way there.(Check out my gallery)
Alternatives
You can rent a vehicle or use your own vehicle to get there by Southern Expressway. And also buses are available from Colombo and Maharagama to Galle & Matara via expressway. From Galle or Matara you can take a bus or a Tuk to get to Weligama.
The Place, Lessons & Experience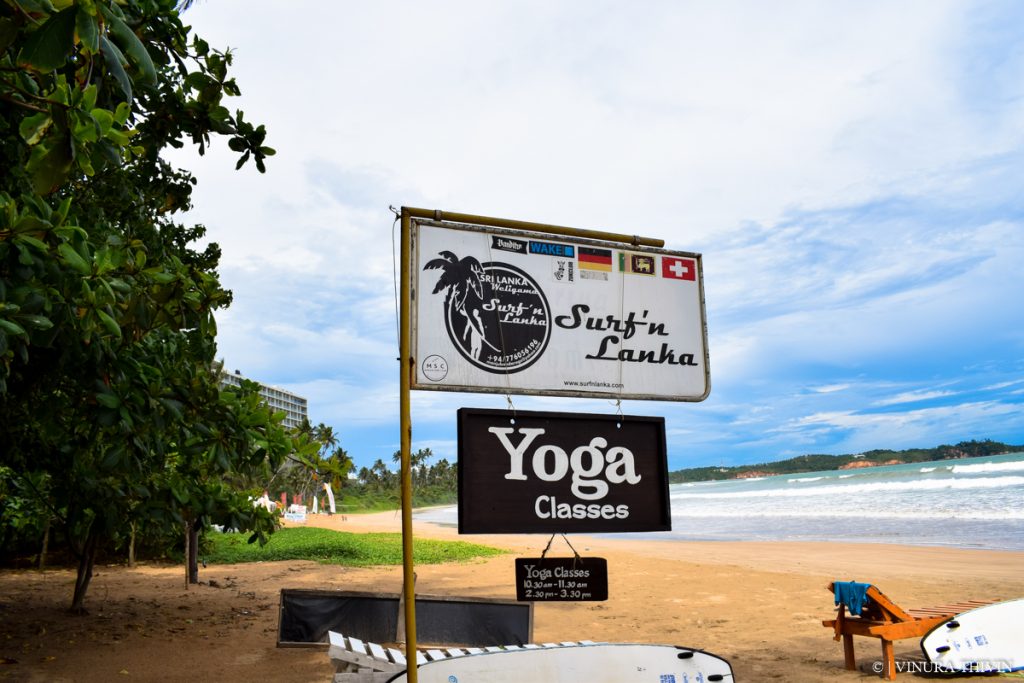 We walked from Weligama station to the beach easily without any hiccups. We arrived at Surf n Lanka the place where I booked earlier via a phone call. On our way there some of the other surfing schools tried to talk us into their place but since we booked the place earlier we went in there.
The Owner welcomed us warmly with a smile. Then we were asked to change into our swimsuits/ wetsuits. They took us to a place just across the road and give us privacy needed. After getting into our wetsuits we went back to the surfing school with our backpacks. And they told us to keep our backpacks there. If you are wondering about the security , you don't have to worry ; I didn't loose anything.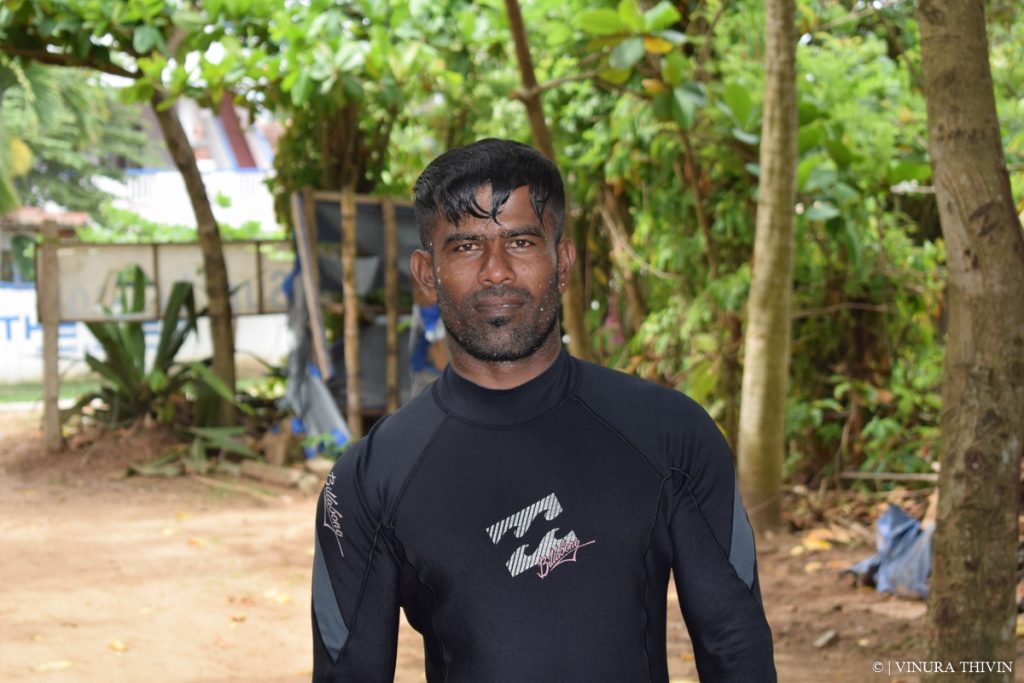 After getting ready , we were introduced to a guy named "Kalu" who was our instructor for the rest of the time. He explained us about the surfing board and the beach first. Then he taught us the safety lessons and asked to follow those all the time.(I guess I didn't follow those at first but after the surfing board hit my face twice I started to do so.) After that, we had a practice session on the sand with all the equipment before hit the waves. And instructions were clear and he demonstrated how to surf as well.
Hitting the water gave me goosebumps , even though I am a good swimmer, but once I started walking towards those big waves with surfboard I was pumped with adrenaline and all the fear was gone and it was really exciting.
I was able to stand up on the board and surf in my 3rd attempt. The secret was to follow exact instructions that the instructor gave me. Mr Kalu helped me a lot with catching waves and correcting mistakes. After a while, I WAS SURFING <3.
There were few mistakes I made, though .. after a few waves I got over confident and try to catch bigger waves which I failed so practice a lot with white water  before you decide to catch the bigger ones. Patience and Practice are the keys to success.
I surfed for three hours stretch by the time I was done my friend already on the beach relaxing :P.
After surfing we went to the place where we changed and got a nice bath. I advised you all bring you own soap & shampoo since there were not much of it there. After getting cleaned and got into new clothes. We went back to the surfing school and settle out the bill. It was 2500 LKR for all the time I was there.
Side Note: There are other places that offer surfing lessons at Weligama beach but I don't know anything write about them.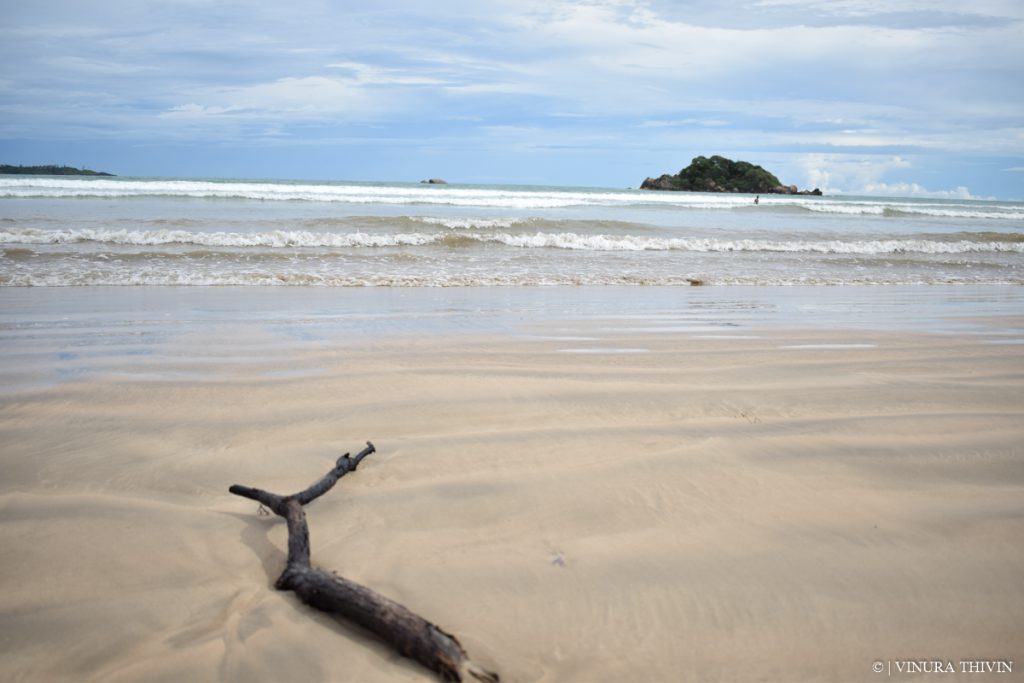 Lunch
After getting knocked off by the sea waves for few times I was so hungry. We walked back to Weligama city junction to find a place for lunch. There were plenty of restaurants there. Most of the restaurants have the same pricing so after checking few restaurants we hit one restaurant and had our lunch.
On the way back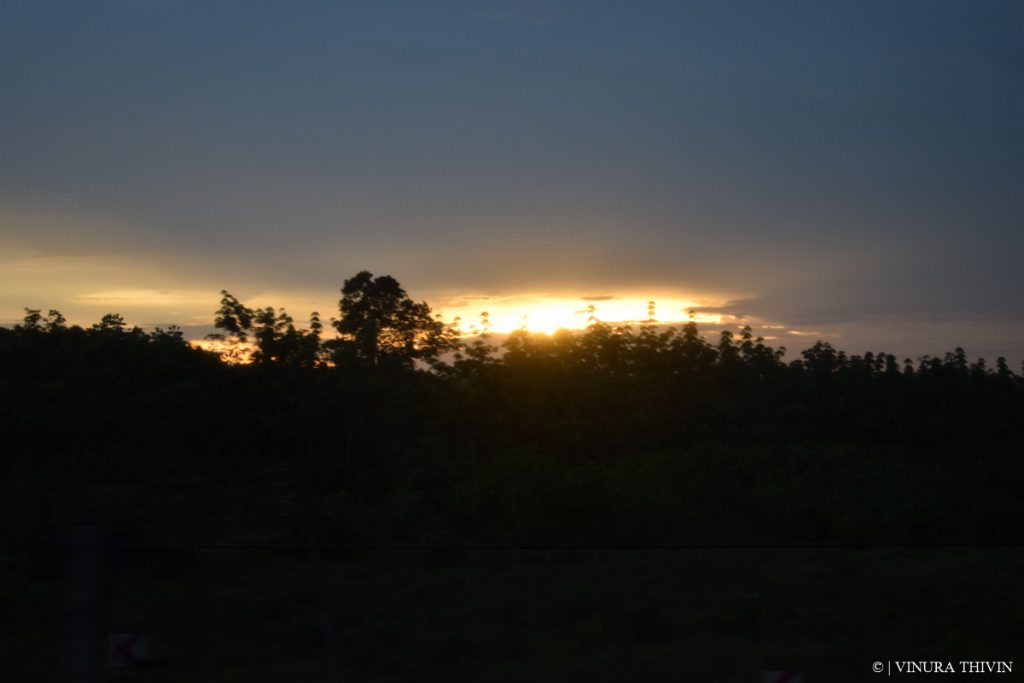 After getting stuffed well. We went to the Galle bus Station via Matara- Colombo bus and got into a Galle – Maharagama Expressway bus around 5pm. On the way back  we took a lot of pictures of sunset and eventually arrived at Maharagama around 7.15pm.
Few things
Check for weather reports.
If you don't wanna get tanned go in the mornings or evenings or wear a full wetsuit neck to toes.
South Coast Surfing Season is from December to May
What is Next ??
So if you want to learn the art of surfing I recommend Weligama beach. It has nice waves and most the people come there are beginners so you don't have to worry about getting laughed at or anything. Surfing School choice is yours 😛 I recommend Surf'n Lanka because that the place where I learned to surf.
So why to wait ??? If you are in Sri Lanka from December to April , This is your chance to learn something new :). And if you are an islander, I know you are afraid because I was. But there is nothing to be afraid of. Unlock this adventure which will come in handy when you visit other beaches in future <3
All the articles are based on the first-hand experience. Content is genuine. And the following article is not paid.