For so long, my aching heart told me to embrace the waters at Kithulgala and feel the adventure.
The first river you paddle runs through the rest of your life. It bubbles up in pools and eddies to remind you who you are.
– Lynn Noel, Voyages: Canada's Heritage Rivers
Kithulgala is a famous destination in Sri Lanka for White Water Rafting and other "Adventure" related activities. The area is surrounded by scenic beauty and sizzling environment. It only takes around 3 hours to get there from Colombo.
Hiking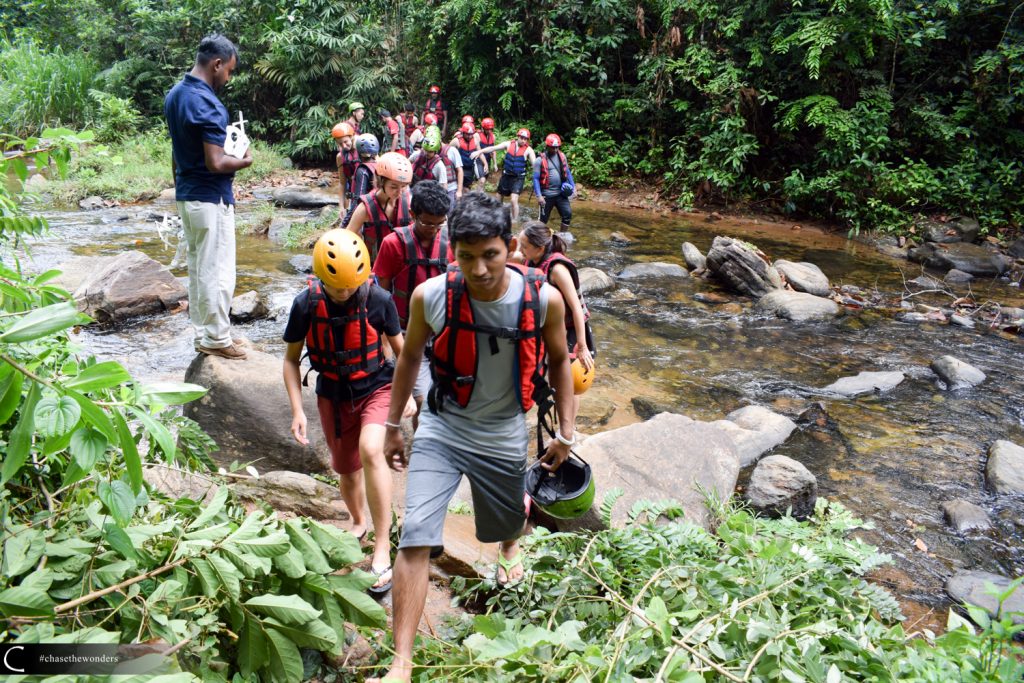 Well, it's all starts with a hike. You have to walk through a small jungle and cross a water path in order to reach the water adventure activities place. It's a hike through trees that reaches the sky and steep ascents. I thoroughly enjoyed the experience.
Water Slides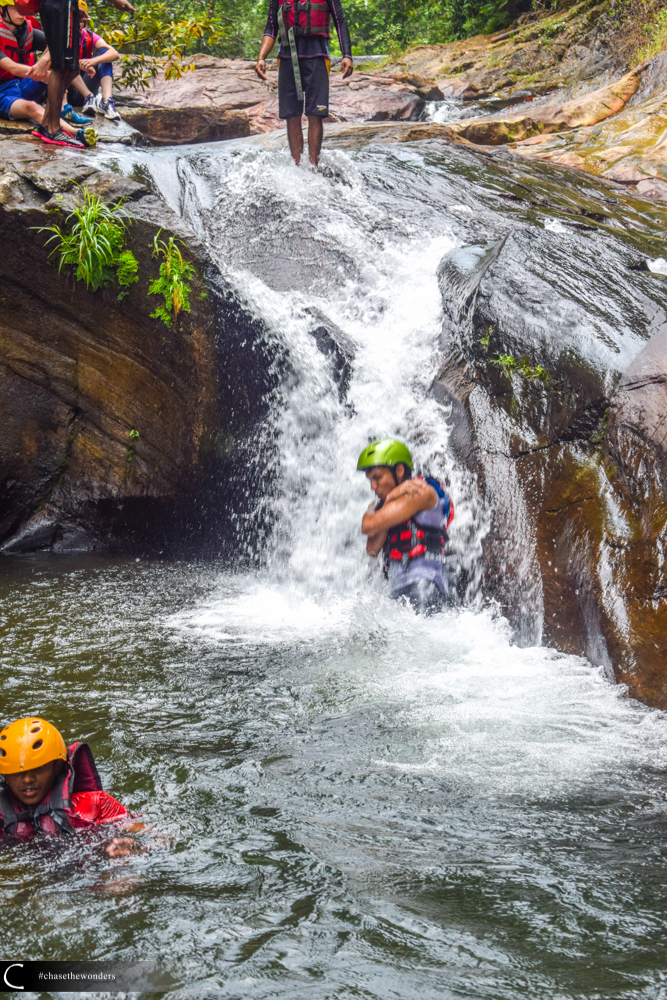 Well with all the safety gears on, you will get the chance to enjoy two water Slides. The first one is a small teaser and the second one is the real deal. And you gotta love the feeling that you get and the adrenaline rush through your veins once you are sliding ❤
Confident Jumps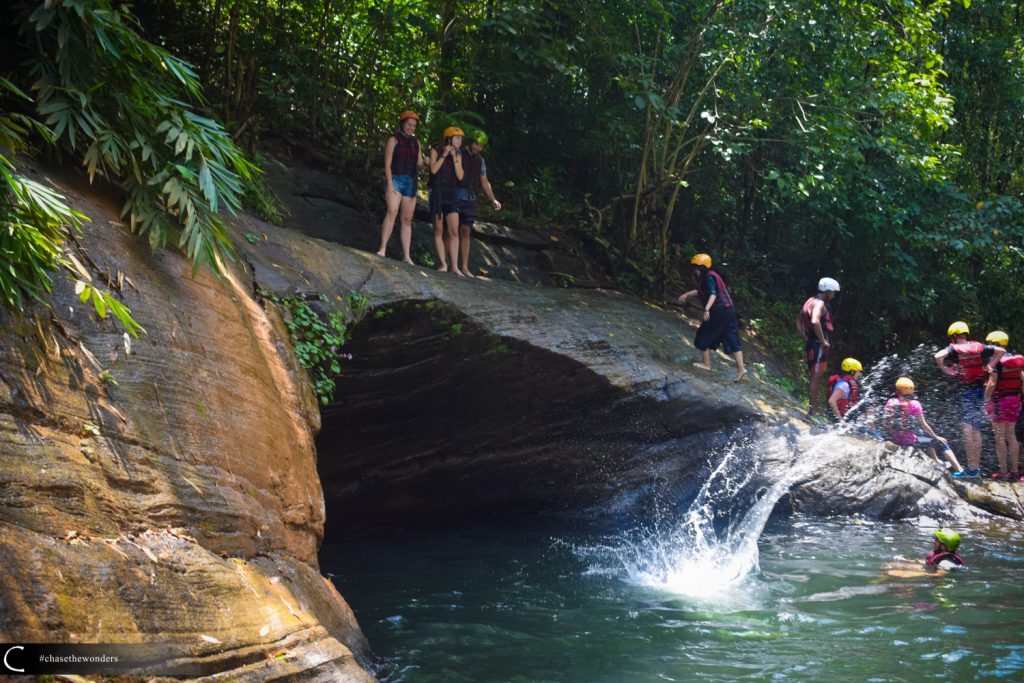 Next up on the challenge list is a confident jump. The first jump will give you that heart in your throat feels right before you actually jump. Even with all the safety gear on you'll be thinking that you would end up jumping onto a rock hidden beneath the water.But fear not it's all clear.
From a normal jump to Flip jumps forward and backwards, you could try anything in this 8ft Jump.
Next Jump is a little bit higher than the first one and you've got to aim right ;). It's around 12ft Jump and you get actual goosebumps and your heartbeat rises you can hear the thump resonate in your ears. At the same time, you will feel adrenaline rush throughout. It will take some willpower to jump from there.
White Water Rafting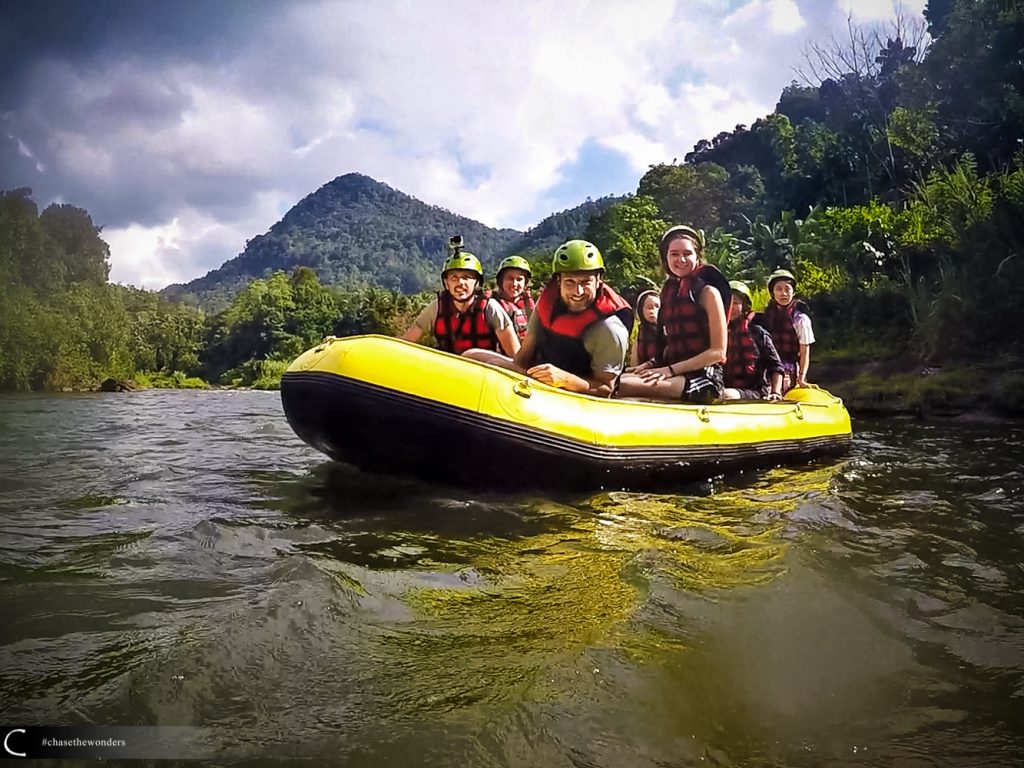 This is the main event. A bumpy ride on the water with only a rope to grab, it takes you to the edge. From calm, quite water to rapid speeding flow through rocks makes it an ideal place for an adrenaline junkie. And if you are already afraid, you don't have to worry, with all the safety gear on, even if u fall from the boat, you will be safely floating on water till someone picks you up ;).
Relaxing and Spending Night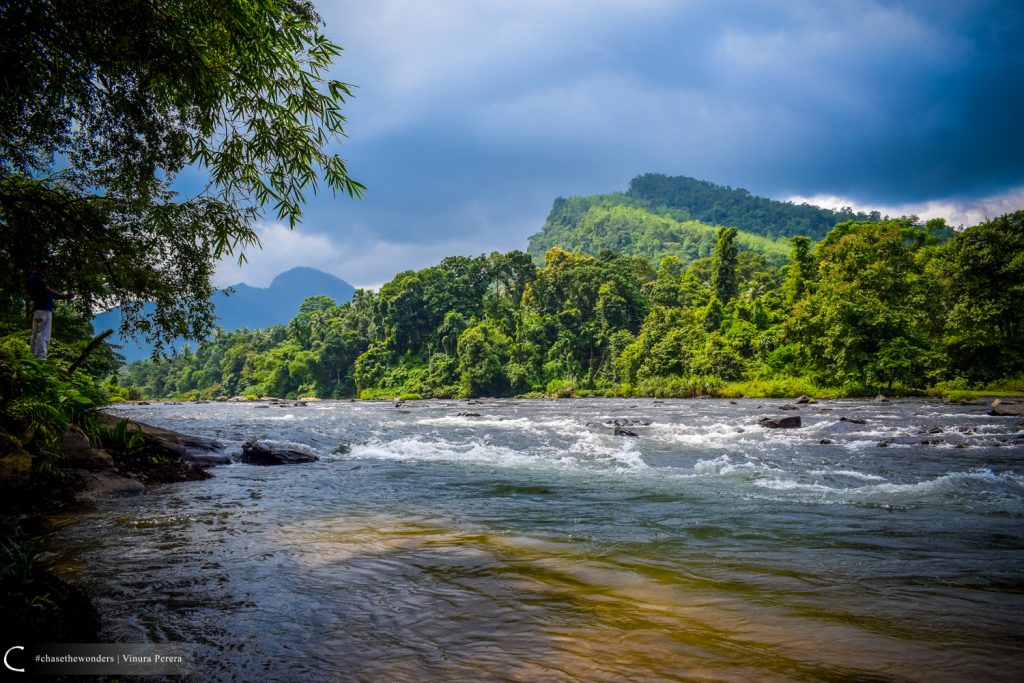 After a day filled with adventure, one thing you need is a quite evening with a place to chill. There are a lot of places around that area to satisfy this need.
About Rafters' Retreat, Kithulgala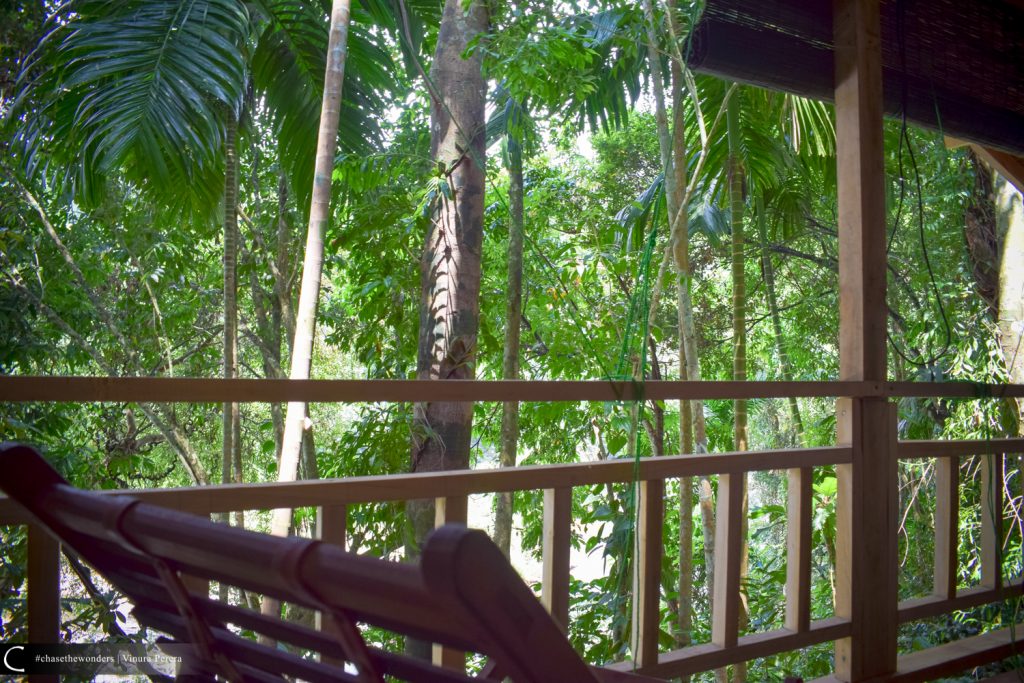 They claimed to be the founders of white water rafting in Sri Lanka, even though I have no idea about the truth of this story, their service is pretty good. Friendly Staff and Chief in Command Mr Channa make sure that your stay at this place is a pleasant one. The cabanas that are completely made out of wood gives you a true Sri Lankan feeling and with an added bonus of river view makes for a heavenly time.Even though there are no ACs, only fans, it doesn't matter because of the breeze that refreshes you and leaves you feeling calm.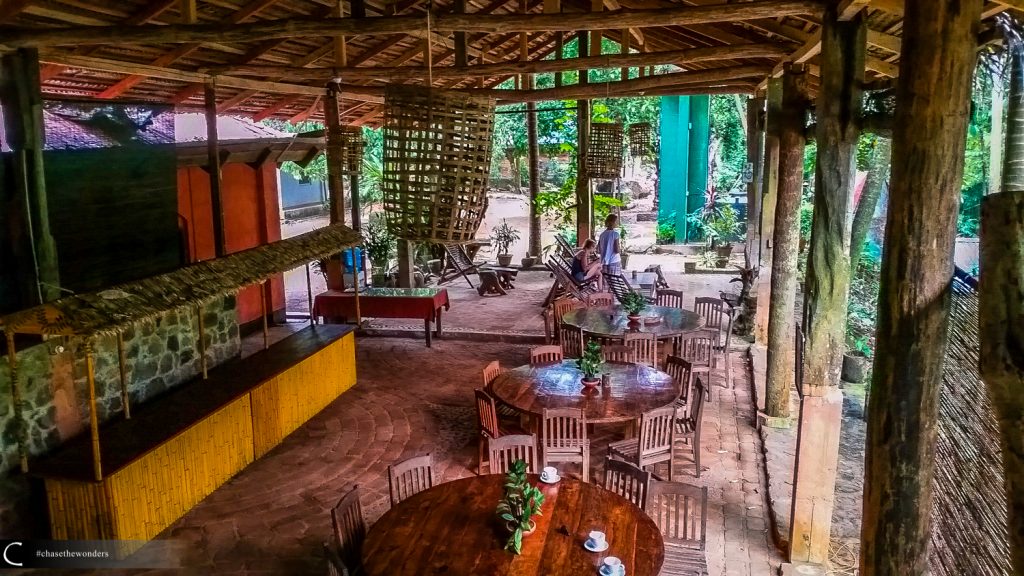 On a final note, for both tourists and locals who read this, grab your bags and go go go, adventure calls you, and it's time that you step out of your comfort zone.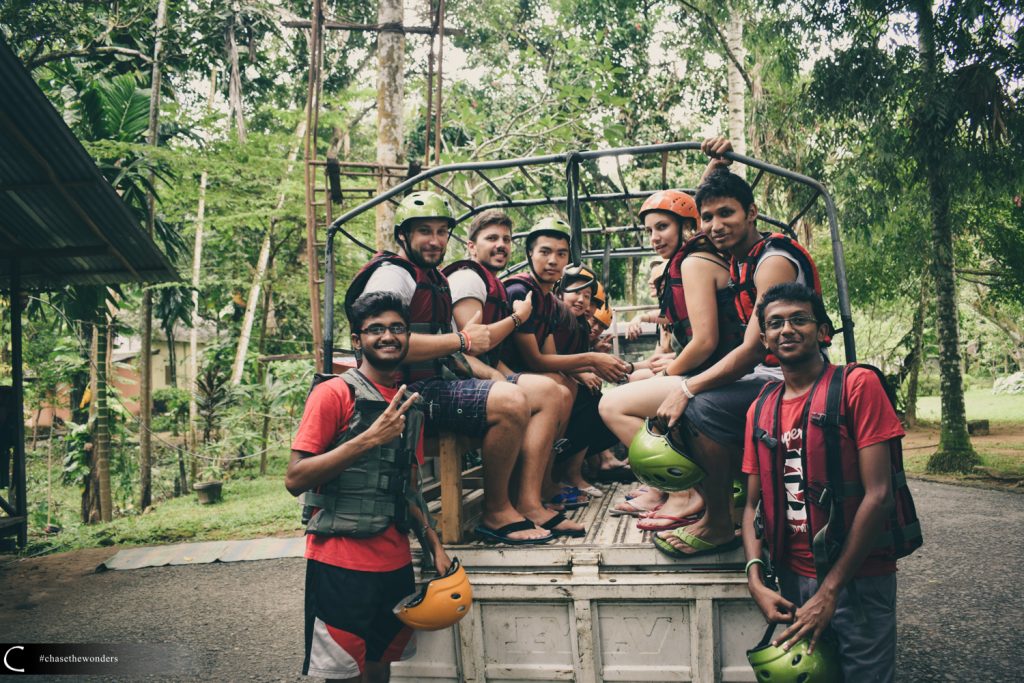 Special Remarks
This tour was a part of the project AIESEC CC – impactful traveller 1.0 which was sponsored by Rafters' Retreat. Special thanks to both institutions.
Apply for Impactful Traveler 2.0 from here.
Disclaimer
The article was not sponsored by any institution. It's solely based on the experience that I had.