Have you ever walked through a path where the wind is so powerful that you can't walk forward ?
Or that you can't see the person ahead of you ? then I must say Chariot path is one of those walks during autumn and winter. Chariot path by so far is one of most amazing hikes that I ever went on. The walk is surrounded by amazing landscapes. The weather is so refreshing and you can feel goosebumps sometimes.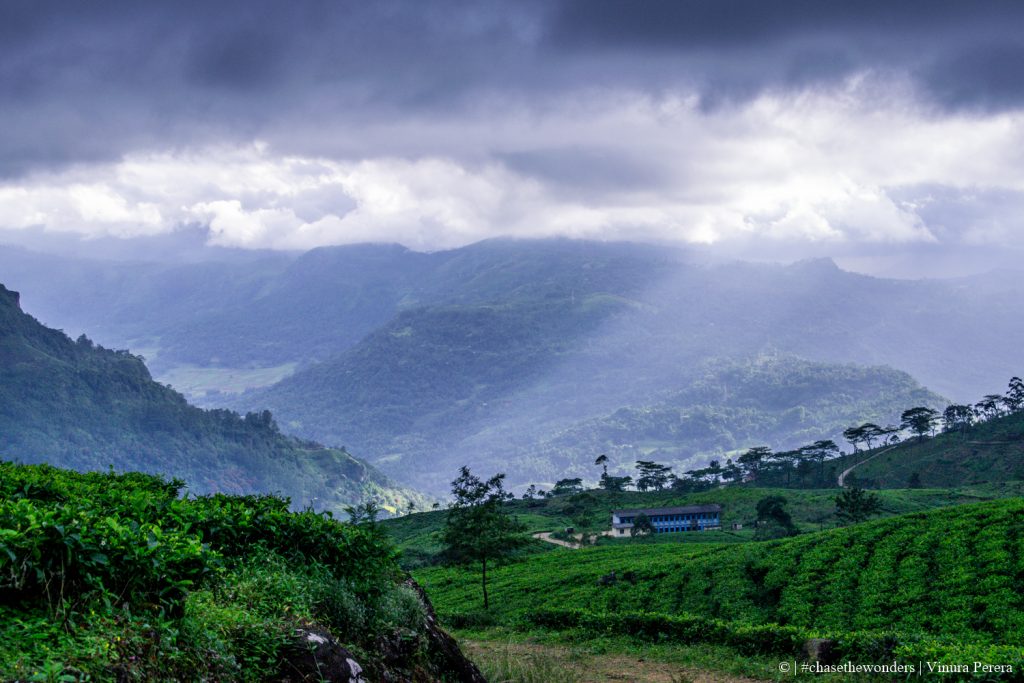 Getting to Chariot Path Entrance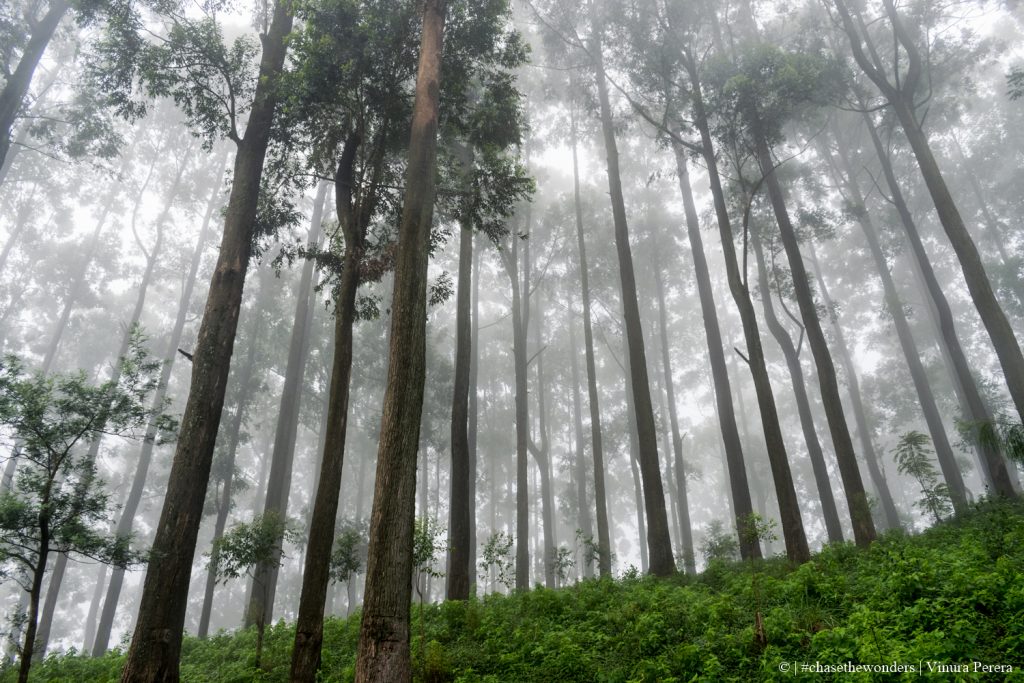 There are few options that are available for you to get there.
I took the Colombo – Badulla Express train and got off at Gampola Station. From there you must take a bus to Puswellawa Bus Stand and then another bus from there to Chariot Path Entrance. It would take around 4 to 5 hours to get there.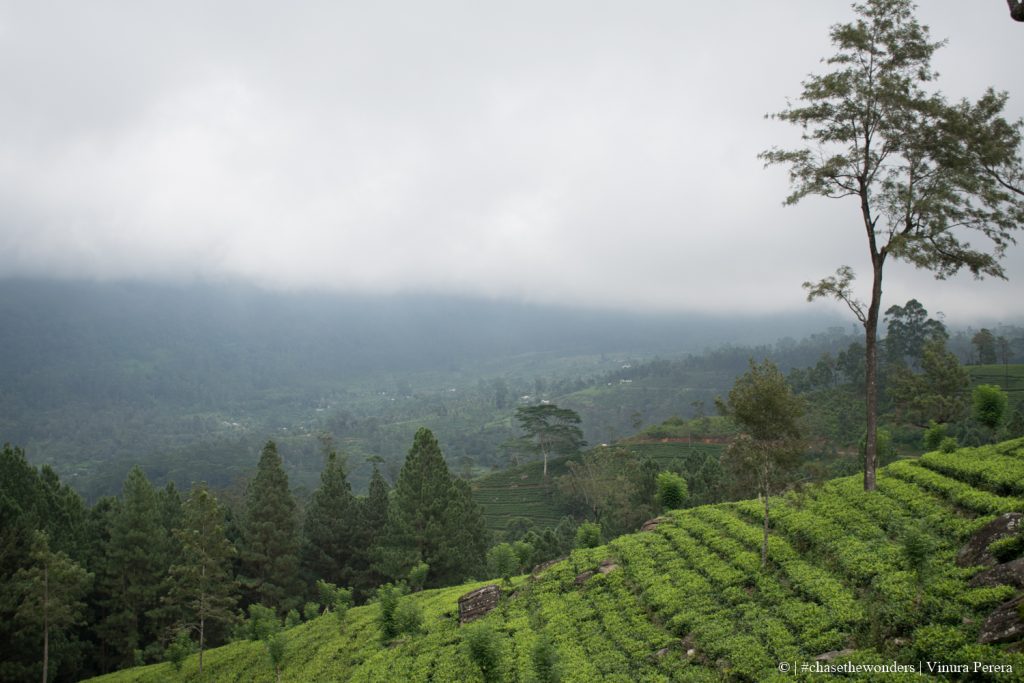 Alternatives to chariot path entrance
It is possible to take a vehicle up there to the entrance but a fair warning to you all, make sure that the vehicle you have is not too low. The road is somewhat bumpy and rough , but it doesn't hurt to enjoy a bumpy ride.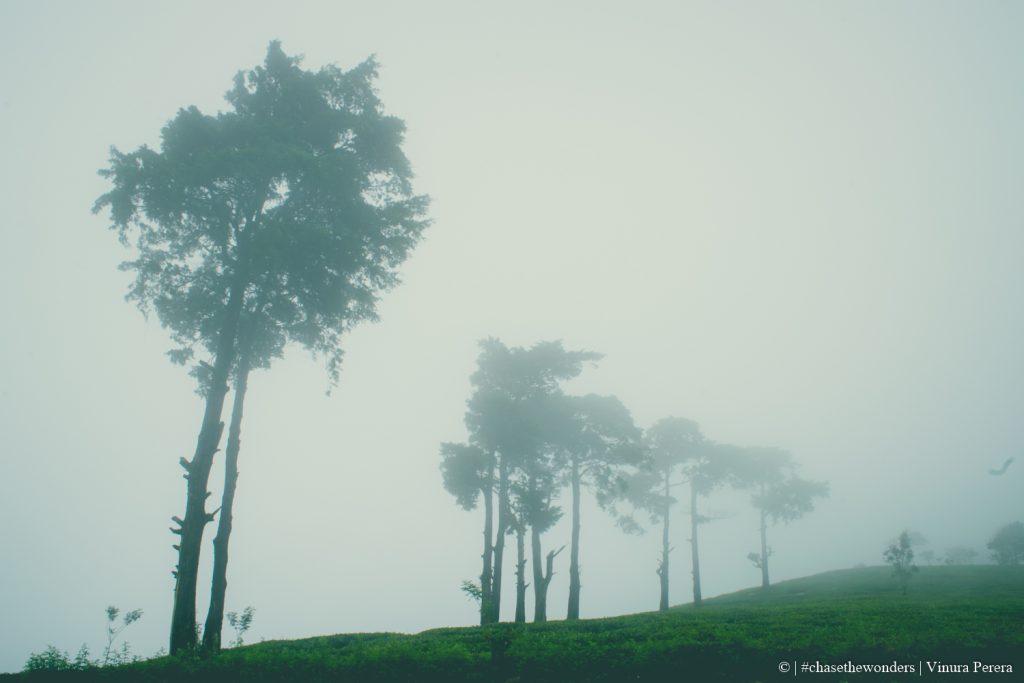 Don't forget to enjoy the amazing view towards the entrance, it is so far one of best views that caught my eye.
Path from Entrance to Summit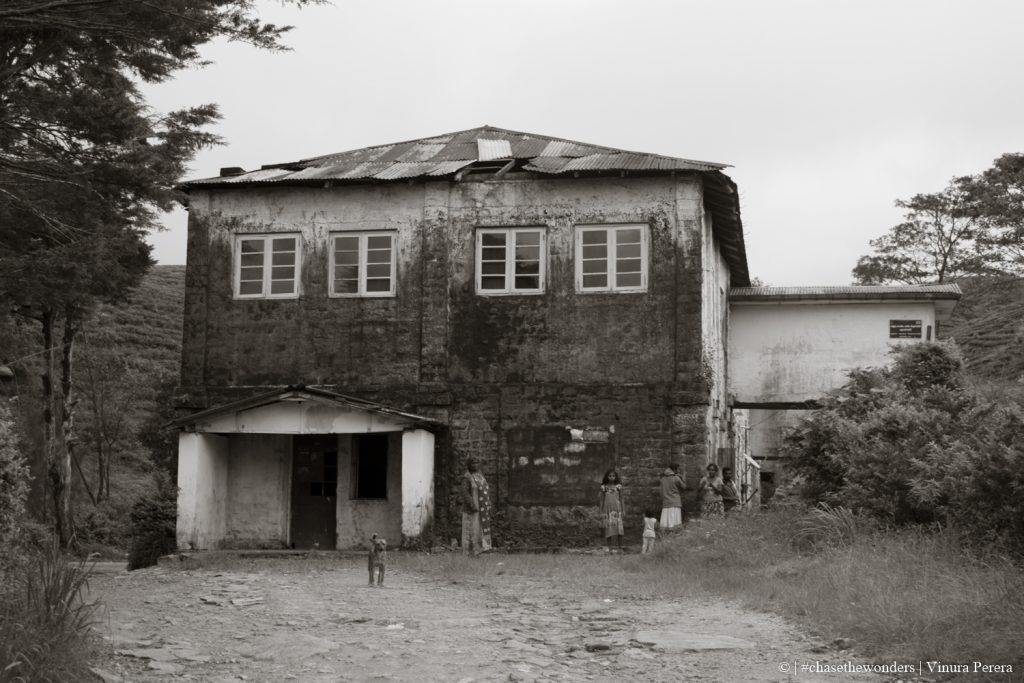 Backpack on your back, nicely folded tent, and food, what more do you possibly want on the top? Well, a little bit of guidance to find the trail to the top. There are enough locals that you could ask directions to find the trail that takes you to the top of the summit. Some may offer to come with you as a guide (of course give them some cash, somewhere around 800 to 1000 LKR), and I recommend you to get one of the locals if you are not an experienced hiker since there are some places that you should watch out for.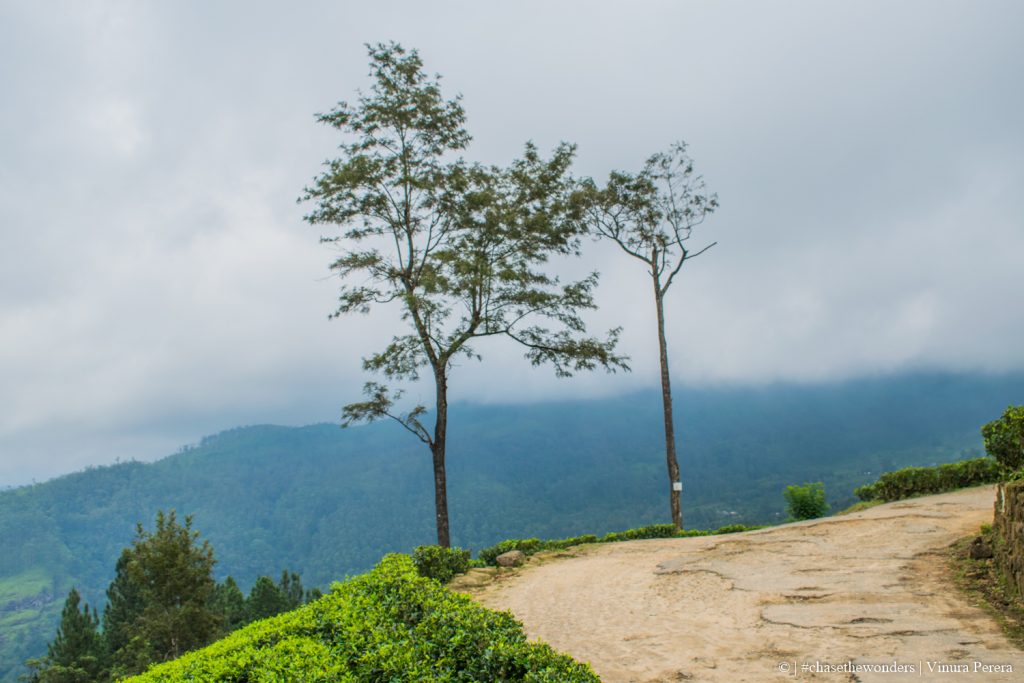 Depending on the time of the day that you climb up the experience could be different. For us, it was misty, windy and gloomy since we started to climb around 5 o clock and it took us two and half hours to get to the summit.
Camping at Summit of Chariot Path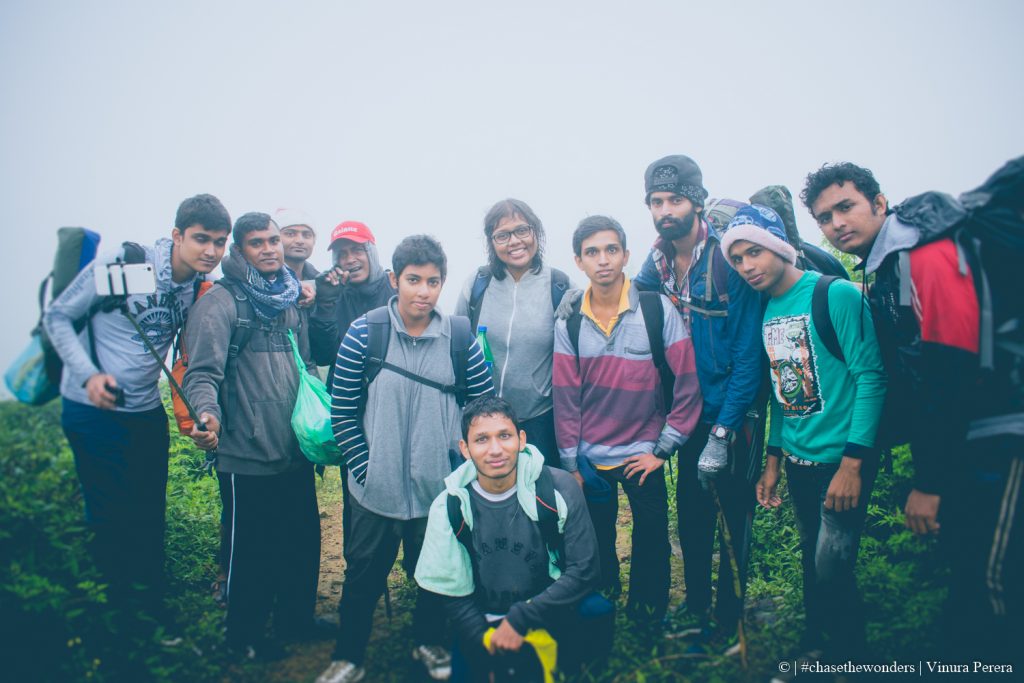 Well, once you reach the summit you will realise that you are in a different world. The Wind so strong, mist so thick and the chilly feeling you get, there are no words to explain it, you've got to feel it.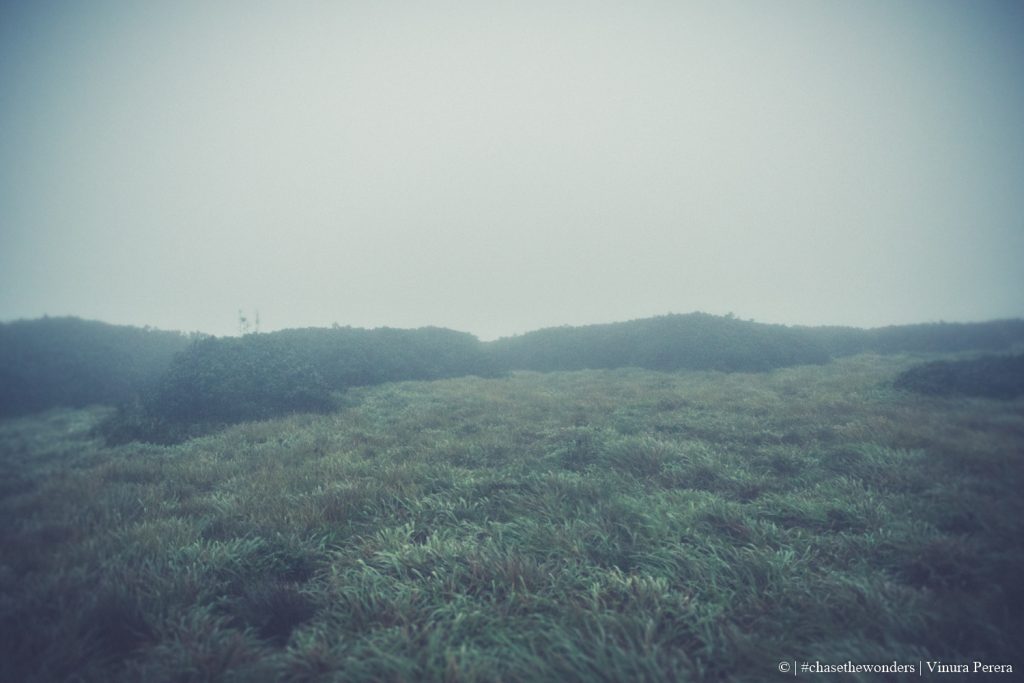 Setting up camp on the summit with the wind could be a challenging task, it took us some time to properly set it up. Then the next challenge was making a campfire and that strong wind ruined that plan. So we had to settle for bread, butter and sambol which we bought.
Spending the night on top is a different experience. At one point it felt like our tent is about airborne.
The Morning and Beauty.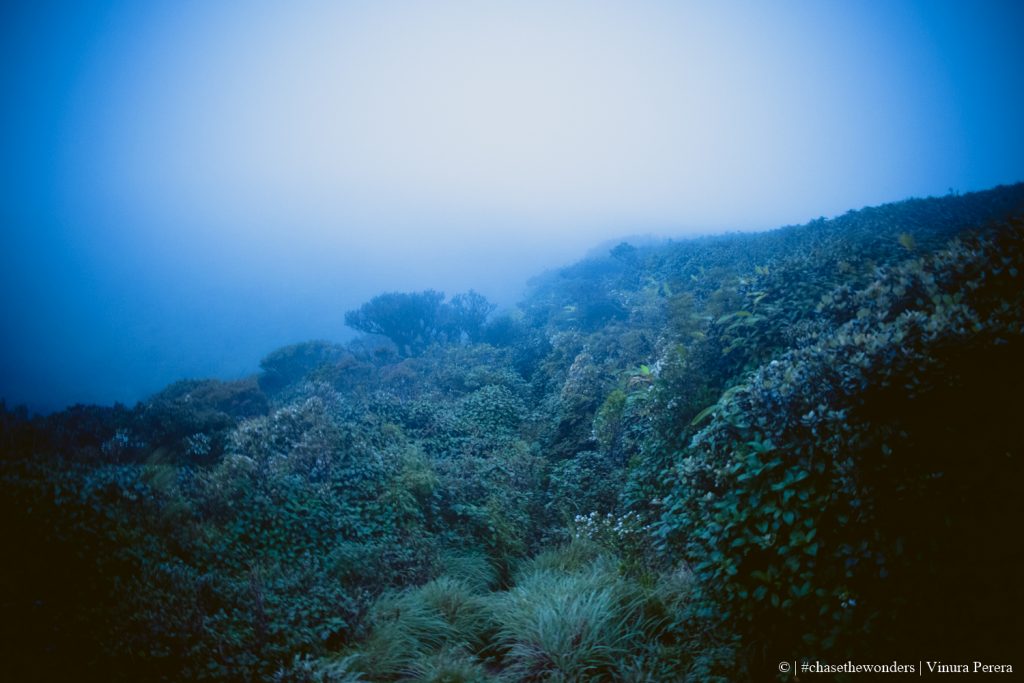 Early in the morning with the cold weather and the "I don't want to get out of the tent" feeling, you've got to pull yourself up and get out from the tent to experience the true beauty. Valley that was filled with darkness earlier, has now turned into a paradise. You could hear some birds singing their songs while the mist and the wind that flows through the valley is giving you goosebumps… It felt like you are underwater swimming through the lost city of Atlantis.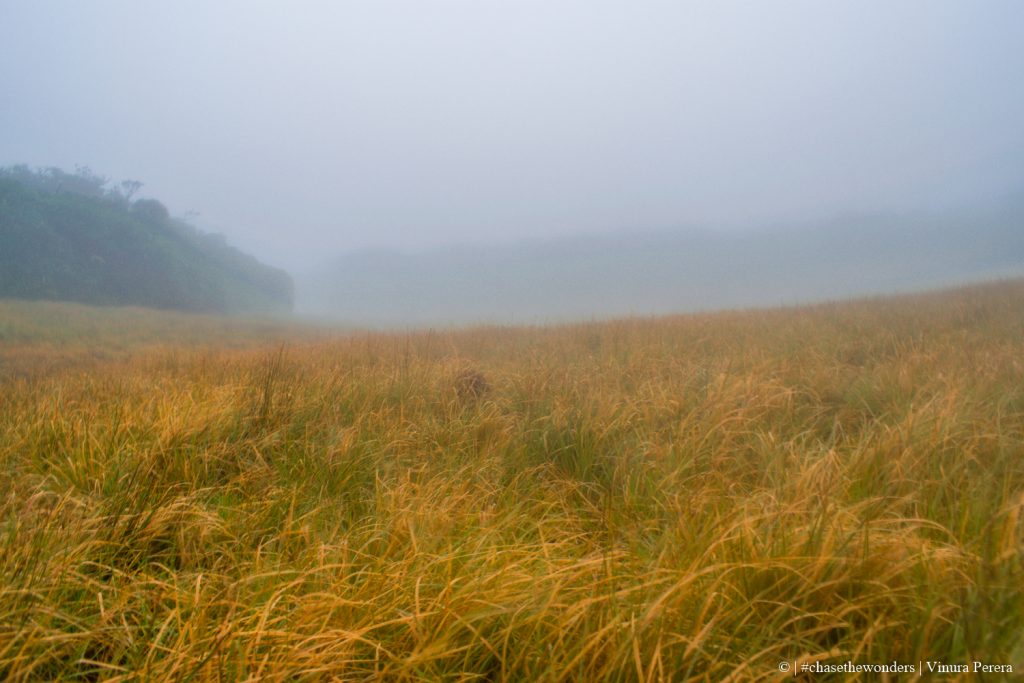 On the ground, you could see a pond that was created by Ravana's tears according to legends.
Leaving all of it Behind
Every good thing must end. Well with tears you've got to say goodbye to this wonderful, untouched place. On the way back you could really, really enjoy the walk and find a place to cook that is hidden from the wind so that it won't try to stop the little fire you are trying to start.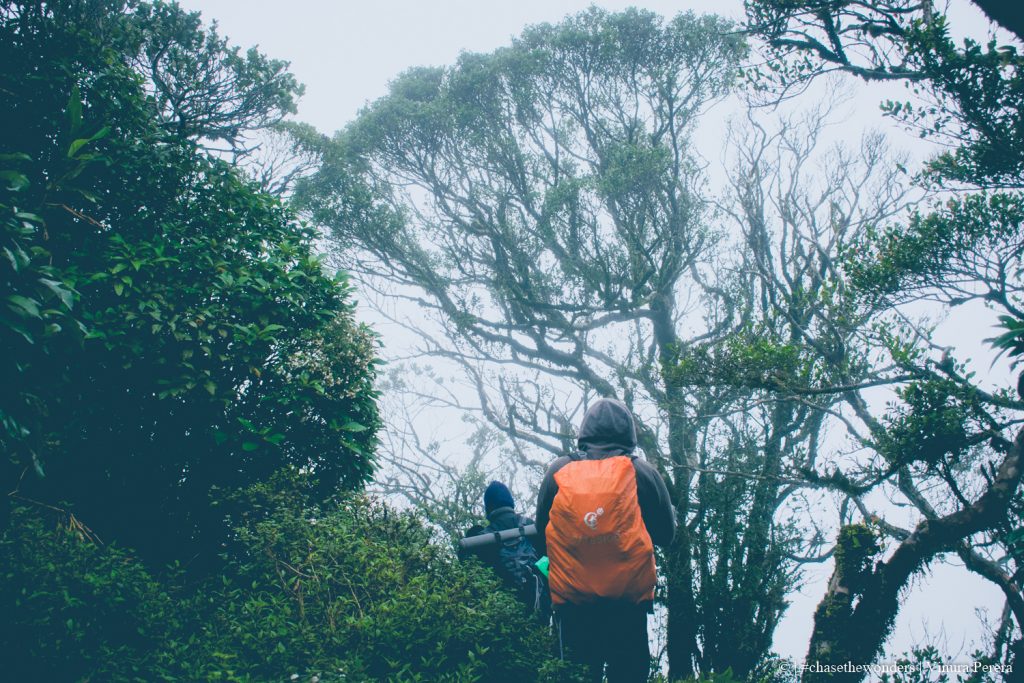 And now pack your bags and enjoy it on your own.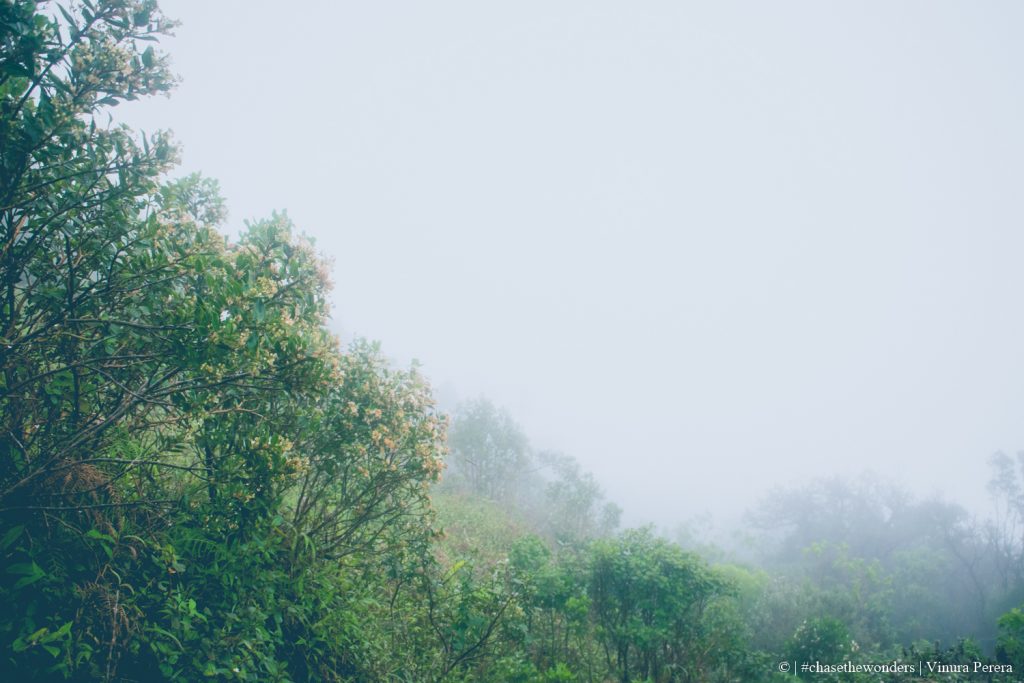 Special Remarks
Update April 16th, 2018 – Camping and visiting Chariot Path is prohibited due to safety reasons.