Eating bee honey to fight our hunger when the world seems blurry and legs are sore, one of the best hikes so far!
"Best journeys are not planned but happened" and this adventure is the best example. It all started when we (myself and Chanaka) wanted to find more about Mandaramnuwara. The journey that we embarked was full of obstacles and fears that give you chills starting from leopards to climb up steep slopes with a heavy backpack. Now I know that you are confused but keep on reading.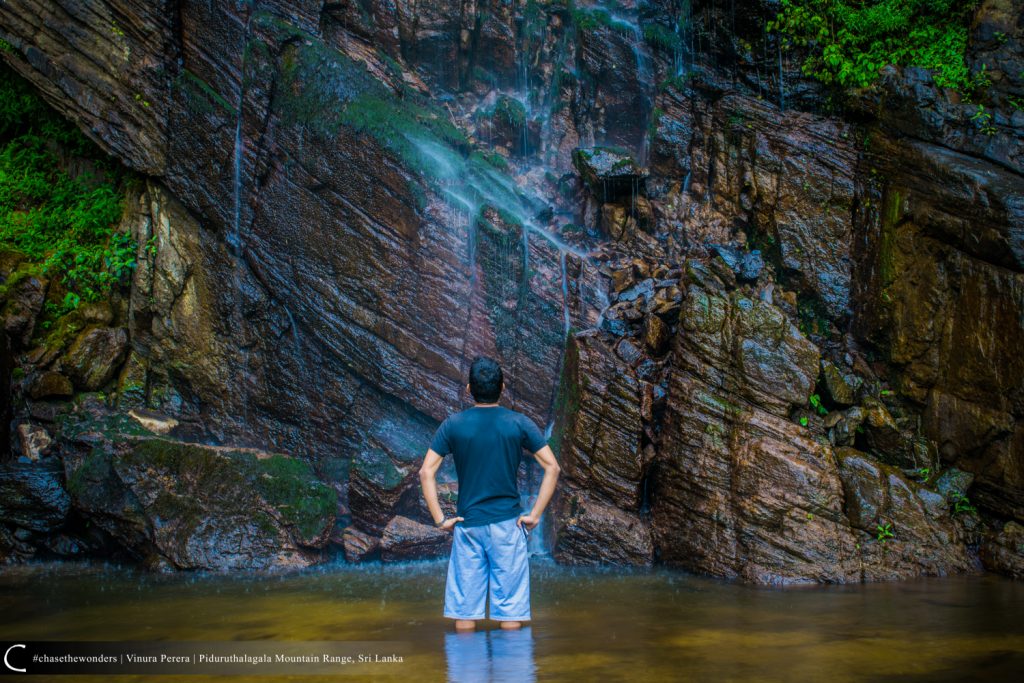 Reaching Mandaramnuwara
Getting to Mandaramnuwara is quite easy.After getting to Kandy you can take Padiyapella bus and from there take Mandaramnuwara Bus which takes you to the village.
Mandaramnuwara
This village is surrounded by Piduruthalagala Mountain Range and the forest that complements the village and helps to run villagers lives. Also, the village is blessed with waterfalls that take one's breath away. After getting into the village, our priority was to find out route and stock up on food. There are plenty of shops. After walking around questioning locals we found out that there's only one person who has extensive knowledge about Piduruthalagala range.
No.5 Chandi Aiyya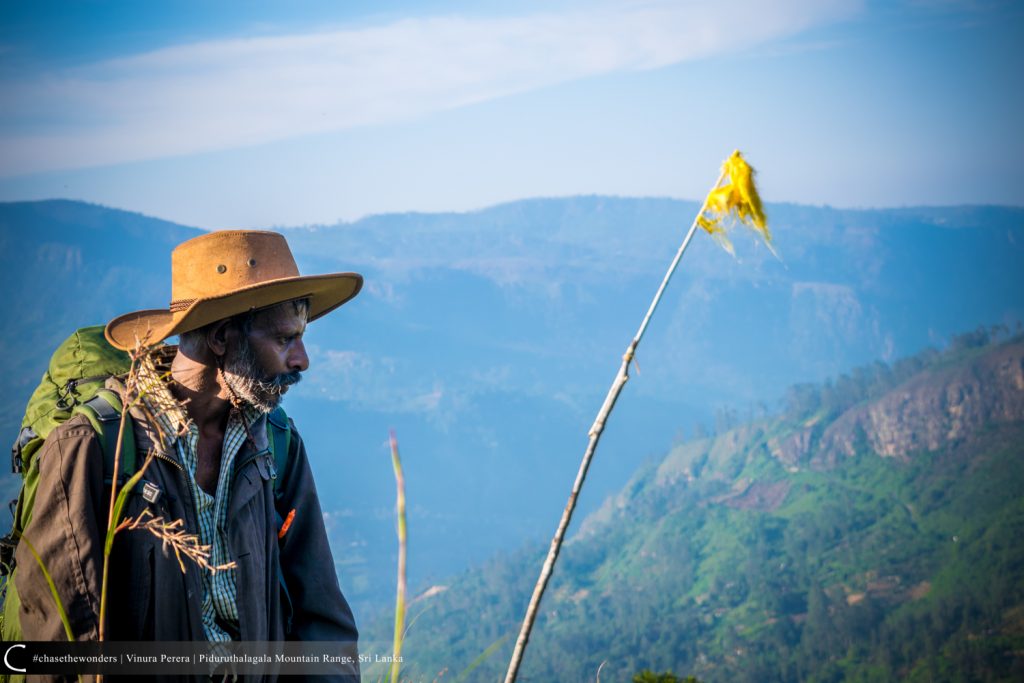 He is a guy who believes in nature and Sinhala way. Fairly seems old than the looks but has iron legs and strength of a giant with a thorough knowledge about the wildness of the surrounding area which extends to Piduruthalagala mountain range. He was the guy that helped us to made our Mandaramnuwara normal night out hike into an unexpected journey to Piduruthalagala.
Kolapathana Ella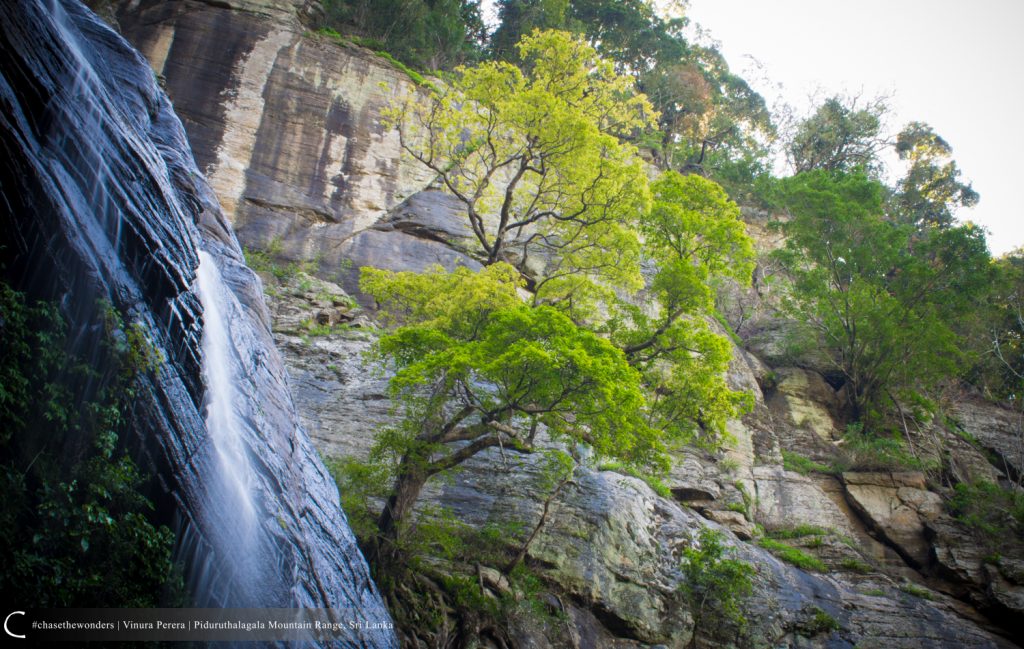 Anyone who visits Mandaramnuwara will be able to find Kolpathana Ella which is a glorious waterfall during the rainy season and for us, it turned out to be a tiny cascade of water that flows over the edge but the beauty is not determined by the water level. The water was cold to a point where legs started to burning after walking through water. So, the idea of having a cold bath was out of our books.
No 10 View Point

After enjoying the Ella, we headed to view point which is nearby. It took around another 45 mins reach the vantage point. There I was able to see a 270-degree view of the village and surrounding area. The view simply takes you to meditation like mindset. So, calm and quiet, cut out from rest of the world.
Finding Spot to Camp
From No 10 view Point, we started walking towards our next destination and decided to camp by nightfall knowing that we won't be able to reach "Kodigahana Mountain Summit" on the same day. It was a moderate trail with few obstacles to overcome such as 60 to 70 degree ascends.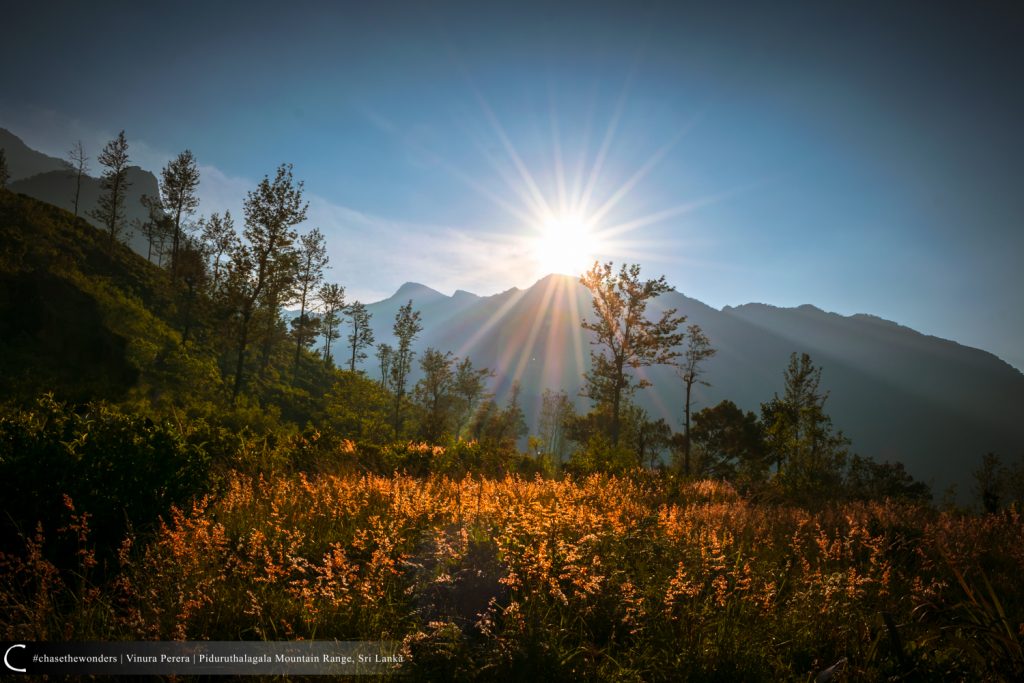 The path itself surrounded with breathtaking views of mountains, scary trails of leopards and humongous trees.
Camping Near Water Path
It was around 7.15 pm that we decided to call it off for the day. We found a spot near water path. Camp was set up quickly while campfire was made. Then the night began with giving us chills about leopard attack.
The villager who took us there started to unfold a lot of stories about his villagers' lifestyle and how they are connected with nature. In one of those stories, this particular thing stuck in my head.
"These days it's supposed to rain, I never thought of going to the jungle in Rainy December. Now I am getting ready for a drought. Stocking food for my family while food prices are low. I am telling you the price of rice will go up soon. You will see what I am saying in coming months".
Above statement by the villager made me realise that how much their life is connected with nature and How much we have forgotten in this fast-moving world.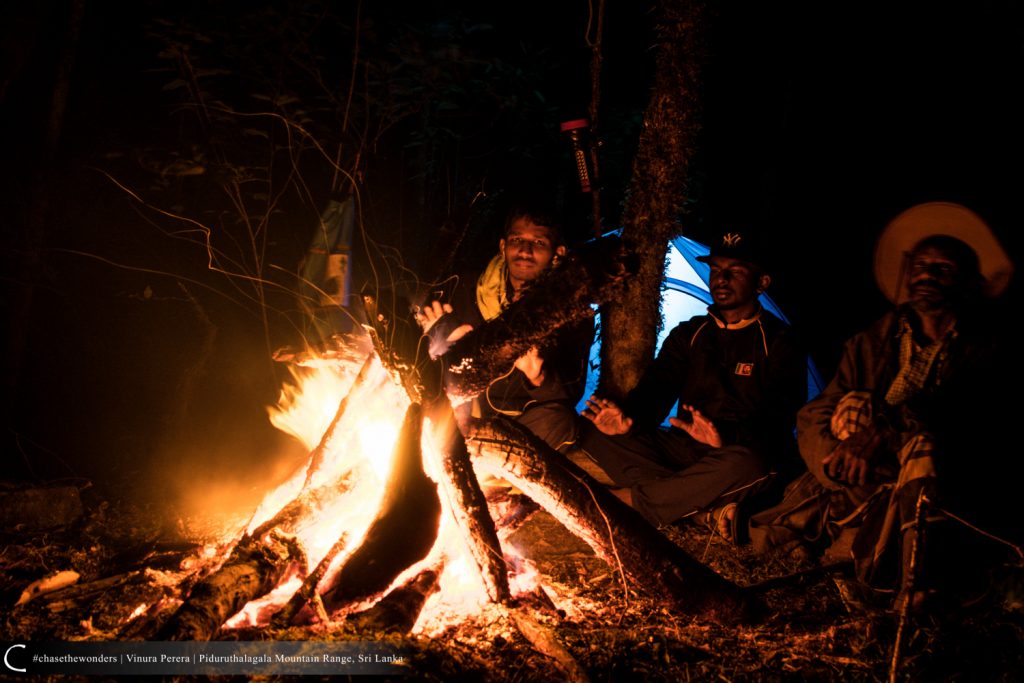 Noodles were our dinner and Coffee was our companion for the night. Two were on guard while one was sleeping due to leopards. It was different feeling to sleep in a tent knowing that there were leopards prowling around and the only guarantee of safety was the friends who are staying up.
Stay Tuned for Part 2 !!!
Special Note: Also Please don't pollute this untouched beauty by throwing polyethene or any other artificial substance.